Dallas ISD graduate Macario Hernandez was working with teens in the juvenile offender system when he found a calling for teaching.
"It really feels that my inspiration to become a teacher was my way of finding a profession that I could give back to my community," he said. "Education is what offered me that dream."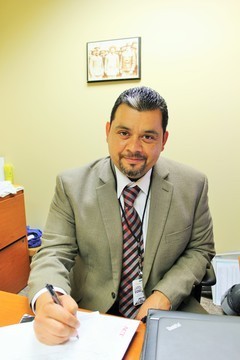 Hernandez enrolled in the Dallas ISD Alternative Certification Program (ACP), which trains college graduates who studied a career outside of teaching to follow their passion and lead a classroom. After inspiring students as a teacher, Hernandez now serves as principal at Trinidad "Trini" Garza Early College High School. He recently earned a doctorate degree in philosophy with a concentration in cultural studies and education from UT Austin, and his biggest passion remains motivating his students to graduate from college and come back and teach in their communities.
"We become inspired by what we see in front of us," Hernandez said. "We get inspired by people that share our same language, who share our same culture, who share our same background. We're inspired because when we see someone that looks like us, we know that there's hope for our future."
Dallas ISD is looking for career professionals to follow in Hernandez's path and become teachers through the ACP. The ACP is a paid-training strategy to prepare applicants to lead the district's classrooms. The program focuses on training the college graduates who studied a career outside of education but later found their calling to teach, said Dallas ISD ACP Supervisor David Pailin.
"We found that there is a lot of experience that you can bring if you're coming from the job or you're coming from the industry, where you can relate to students from a different perspective that is really needed," said Pailin. "It is the perfect program for someone that says 'I've done it all at the corporate level, and I want to share what I've learned with students because there was a teacher that helped me get to where I am.'"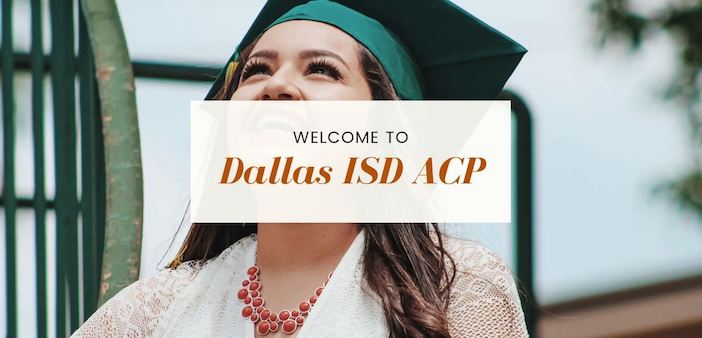 John Vega began his career in education through the ACP. He graduated with an English degree from a Dallas ISD high school and studied English in college. Vega finished the ACP and taught at Ignacio Zaragoza Elementary School.
He currently works as deputy chief for Dallas ISD's Human Capital Management, where he oversees the Male of Color initiative: a strategy to recruit African-American and Hispanic men to become teachers.
"Our district has one of the largest Alternative Certification programs in the state, and right now, the ratio of female-to-male teachers is not balanced. We want to make it as balanced as possible," Vega said. "Students respond to people who look like them, and most of the Males of Color that we're recruiting grew up in similar circumstances to our students and can relate to them."
Dallas ISD's ACP is an intensive pre-service training program, followed by a year-long internship leading a classroom. During the paid-internship period, the applicant will receive personalized coaching on practical skills and learn from the district's top teachers and subject matter experts. Those who successfully complete the program will receive a teaching certificate.
To apply or learn more, go here. The application deadline is Saturday, Aug. 31 at 11:59 p.m.