NBA players, members of the Dallas ISD Board of Trustees and the superintendent welcomed the students at Dade Middle School on the first day of classes.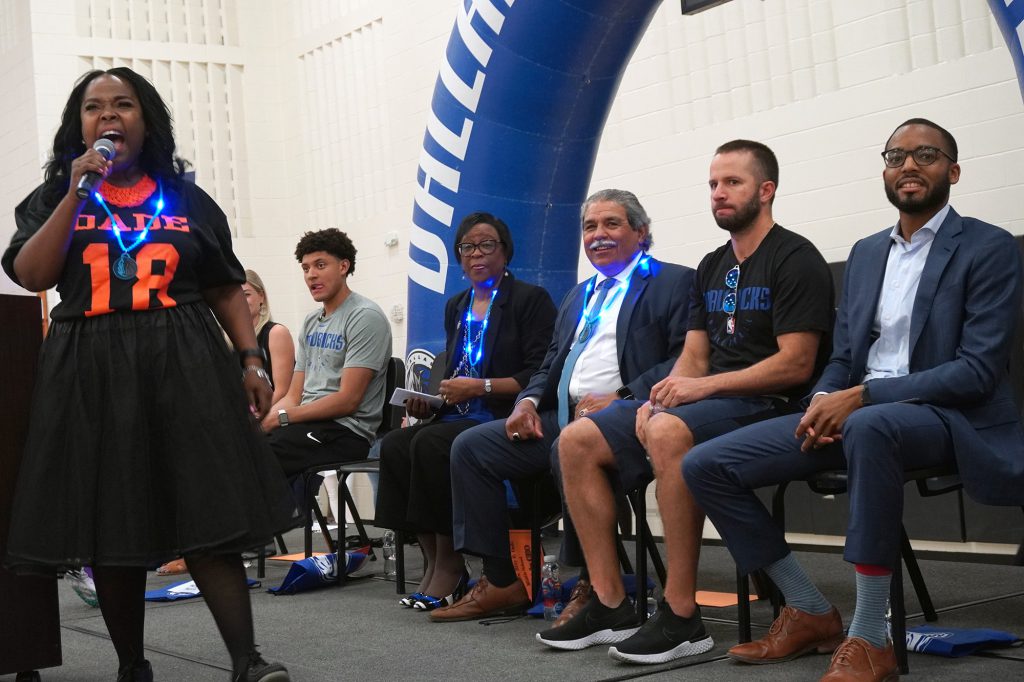 "Dallas loves you. The Dallas Mavericks love you. Our school board loves you," Dallas ISD Superintendent Michael Hinojosa said. "There's a whole lot of love in this house. We're going to have a fantastic year, and I'm so excited to welcome you on the first day of the best year of your life."
Members of the Mavs ManiACC performance squad demonstrated stunts and dunks. Dallas Mavericks players J.J. Barea and Justin Jackson shot hoops with a group of students.
"It is important that you treat each other well. That you respect each other and that you make the most out of this school year. All while having fun!" Barea said.
The team is also donating equipment to all Dallas ISD middle schools and high schools, said Cynt Marshall, CEO of the Dallas Mavericks. Each school will receive a set of 12 basketballs, gym floor mats, a ball bag and a gym banner. Every middle school and high school student will receive a set of headphones, a Mavs FIT Booklet and a drawstring bag.
The total value of their donation: $317,697.
"It means so much to us. And we got a chance to focus on fitness," Marshall said. "These kids are our future. What I'm hoping they got out of it is how important education is."
Jefferson Dental Care, one of the sponsors of this back to school pep-rally, provided a dental hygiene kit for every student at Dade.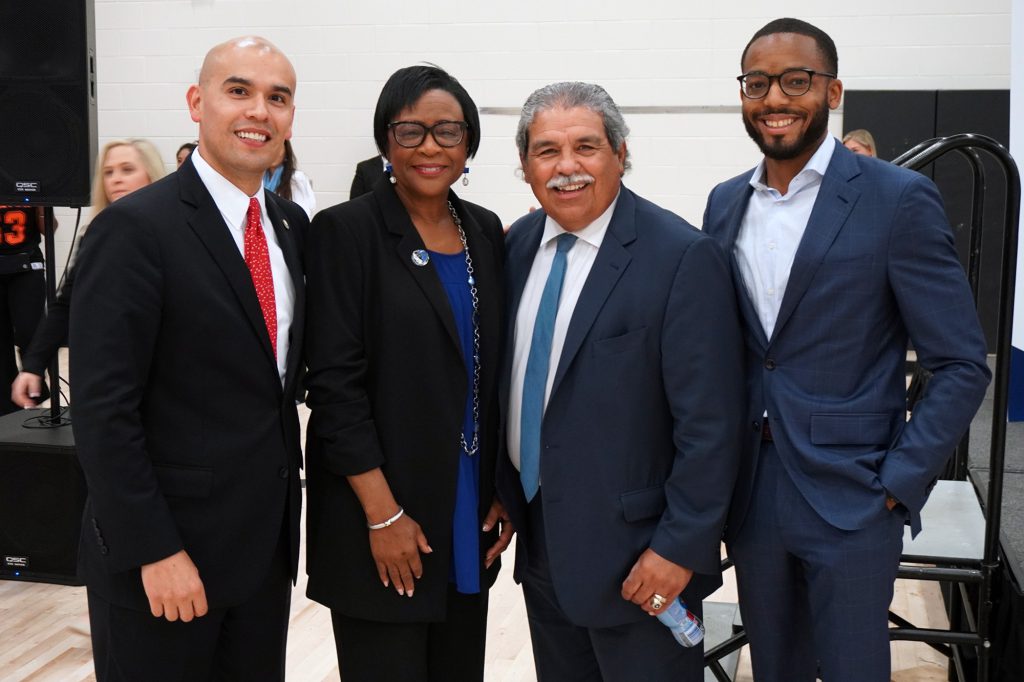 The Dallas Mavericks are a valued partner and we are glad they continue to support our Dallas ISD schools.