Taylor Jones had four words for her son before he started his first day of school at Martin Luther King Jr. Learning Center.
"Terrance, you've got this!"
Terrance walked from his mom to the welcoming committee waiting in front of the school, including fist bumps from Superintendent Michael Hinojosa, cheers from Trustees Justin Henry and Miguel Solis, and hugs from Principal Romikianta Sneed.
"Welcome back to school, we are so excited you're here!" Sneed said.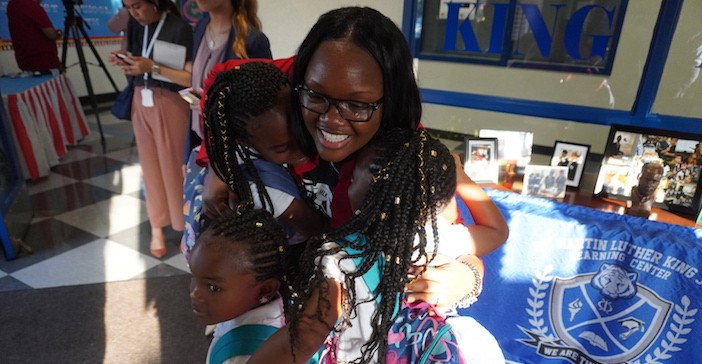 As part of the Accelerating Campus Excellence initiative, MLK Jr. Learning Center has seen tremendous growth, rising from an "F" to a "B" school. The school is also looking to become an exploratory arts campus–referred to as the ""Future Home of an Exploratory Fine Arts Academy"–that will foster the arts in students and prepare them for success at Booker T. Washington High School for the Visual and Performing Arts.
"I love to see the excitement that is on everyone's face today," Sneed said. "We have a lot to be proud of, and I know this will be the best school year yet."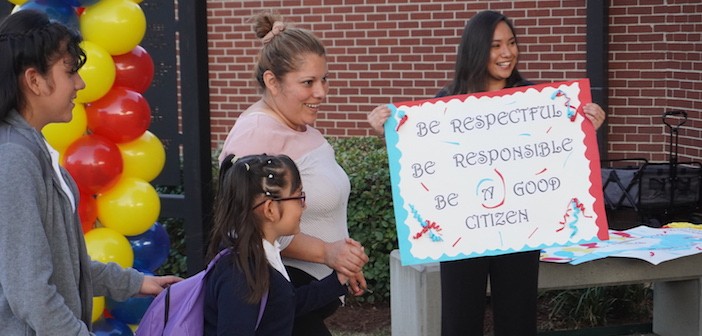 Ensuring racial equity
Successfully improving historically underperforming schools and working toward programmatic and instructional equity–such as the amazing progress happening at MLK Jr. Learning Center–is a central goal this school year to address racial equity across the district.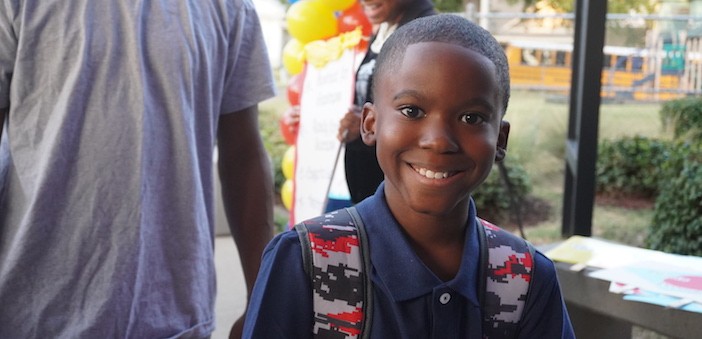 As part of that effort, Dallas ISD is offering scholarships to expand the number of 3- and 4-year-olds eligible to attend pre-K at no cost. Dozens of young learners on Monday joined the district's pre-K program through these scholarships, many with smiles on their faces as they played welcome-to-school games.
"It's to the advantage of our district and students to have as many students participate in our pre-K program as possible," said Leslie Williams, Racial Equity Office deputy chief. "We know the data shows that when our students participate in pre-K programs, they go on to significantly greater success."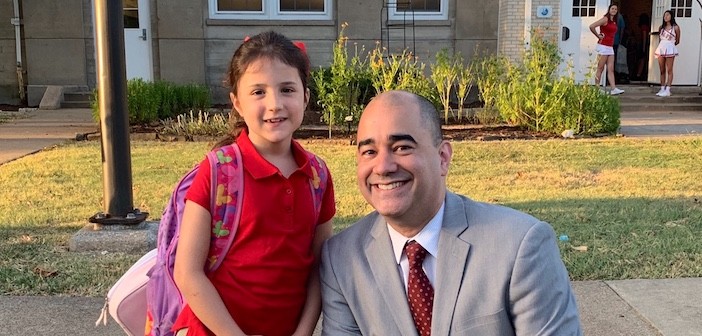 As part of that effort to ensure instructional equity, the Racial Equity Office and district implemented the Funds for Achievement and Racial Equity (FARE) program to provide additional resources to 17 of the most at-need schools. The district plans to grow the FARE program to provide additional support to 23 schools, while building on last school year's efforts and gains from the Racial Equity Office.
Engaging parents
To mark his 40th year in education, Hinojosa personally greeted dozens of families to welcome them back to school. In addition to thanking the educators and community partners, he praised the parents who are invaluable to their students' success.
"Everyone in our community plays an important role in laying the groundwork for student success in the classroom and beyond, and to each of you, I say thank you," Hinojosa said.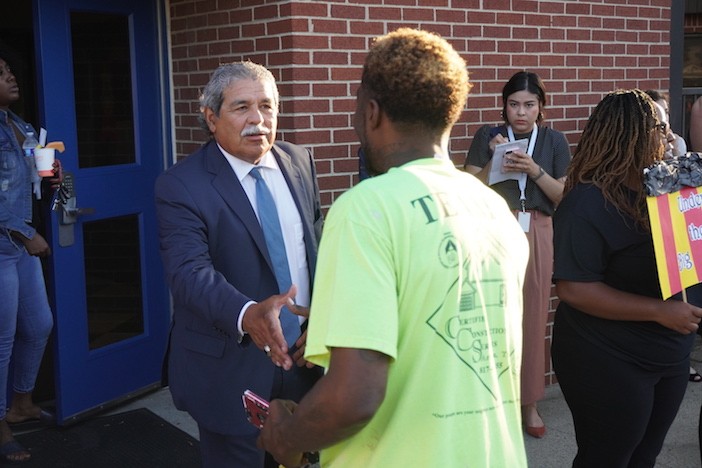 Meanwhile, Trustees Joyce Foreman, Karla Garcia, Maxie Johnson and Dan Micciche also visited schools and greeted families back to school.
What's new in 2019
From opening new schools and programs to a data-driven focus to lift performance at all schools, Monday saw Dallas ISD continue its progress toward becoming the premiere education choice for Dallas-area families.
New programs and opportunities include: