Departamento de Aprendizaje Extendido de Dallas ISD se ha asociado con una organización sin fines de lucro local para fomentar la participación de los padres de familias inmigrantes en escuelas del distrito.
The Concilio, organización con sede en Dallas, enseñó programas de verano de dos semanas en cuatro escuelas primarias de Dallas ISD durante el verano. Docenas de padres, la mayoría de ellos madres hispanas, completaron el programa de cuatro semanas el lunes.
"La mayoría de los padres que participaron crecieron en otros países, por lo que desconocen como funciona el sistema educativo en Estados Unidos", dijo Leticia Tudon, directora del programa para The Concilio. "Aprendieron sobre el papel que juegan los maestros, consejeros y directores, y acerca de cómo ser el mejor defensor de su hijo."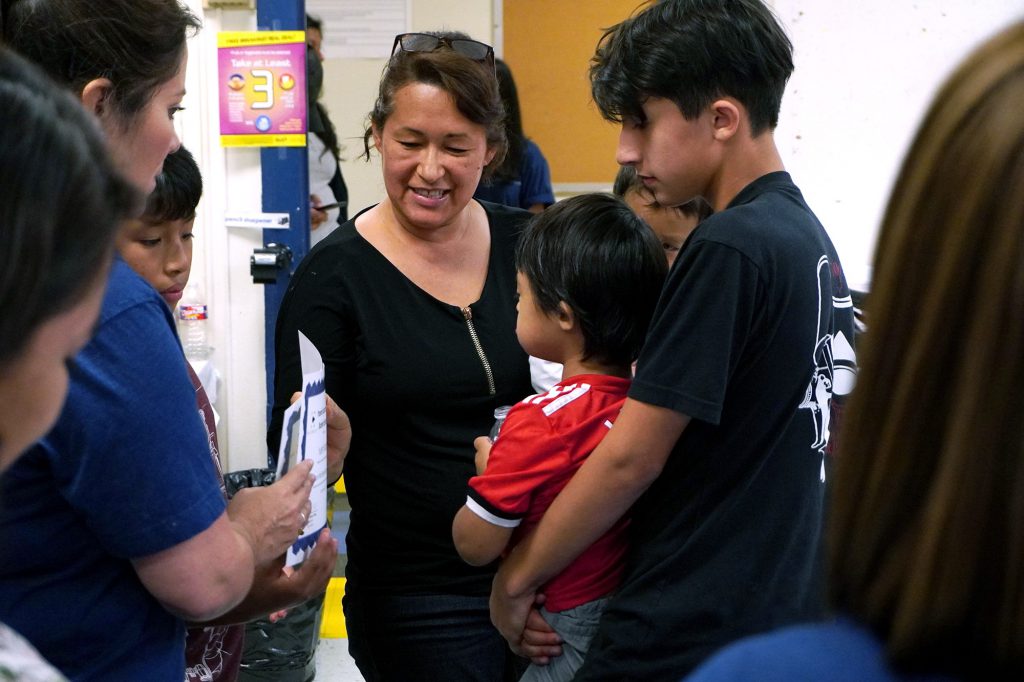 La meta principal de The Concilio es desarrollar comunidades fuertes, lo cual se logra a través de empoderar a los padres para mejorar la educación y salud de su familia, según su página de internet. Los coordinadores hablaron con los padres sobre la importancia de la nutrición y actividad física, y acerca de cómo ayudar de mejor manera a que sus hijos logren el éxito académico. La organización ofreció cuidado de niños durante las sesiones de seis horas del programa.
"El programa crea confianza en las escuelas y en la comunidad. Este fue un lugar seguro para los padres, vinieron y construyeron una comunidad con las otras madres que asistieron", dijo Tudon. "Conforme crecieron los grupos, se dieron cuenta que las escuelas no están vacías durante el verano, y que existen programas y actividades para ellos también".
Este es el primer año que The Concilio ofreció un programa de verano para padres en escuelas de Dallas ISD. María García es madre de dos niños que asisten a Félix G. Botello Elementary School y una niña que acude a Alex W. Spence Talented/Gifted Academy. Decidió asistir al programa tras recibir un folleto de uno de los maestros de su hijo.
"No sabía con quién hablar cuando tenía preguntas", dijo García. "No conocía a los maestros ni al consejero. Pero ahora que ya sé, puedo participar más en las escuelas de mis hijos."
García fue una de las docenas de padres que asistieron al programa en Urban Park Elementary School. El lunes pasado celebraron su graduación junto a sus hijos. Los asistentes le aplaudieron a cada uno de ellos mientras recibían su certificado de culminación.
"Después de cumplir con este programa, los padres entienden que en las escuelas hay algo positivo para ellos", comentó María Lourdes Iyescas, coordinadora de programas en The Concilio. "Aprenden a hacer preguntas y descubren qué hay disponible para ayudar a sus hijos a salir adelante".