The Dallas ISD Extended Learning Opportunities Department has partnered with a local non-profit to encourage parent involvement in schools among immigrant families.
The Concilio, a Dallas-based organization, taught biweekly summer programs at four Dallas ISD elementary schools throughout the summer. Dozens of parents, mostly Hispanic mothers, completed the four-week program on Monday.
"Most of the parents that participated grew up in other countries, therefore they're mostly unfamiliar with how the American school system works," said Leticia Tudon, program director for The Concilio. "They learned about the role of the teachers, counselors and principals, and how to be the best advocates for their children."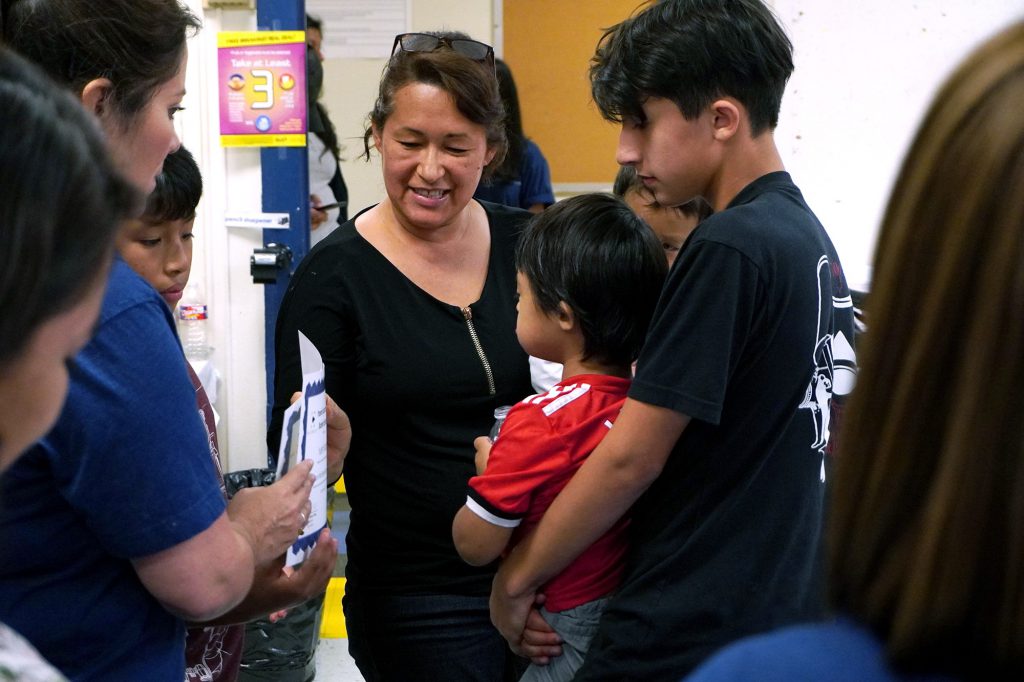 The Concilio's main goal is to build stronger communities by empowering parents to improve the education and health of their families, according to their website. Their coordinators talked to the parents about nutrition and physical activity, and how to better help their children succeed academically. The organization offered childcare during the program's six-hour sessions.
"It builds trust with the schools and it builds trust with the community. This was a safe place for parents, where they came in and built a community with the other moms that were attending," Tudon said. "As the groups grew more and more, they realized that schools weren't empty during the summer, and that there were programs and things for them as well."
This is the first year that The Concilio taught a summer program for parents at Dallas ISD schools. Maria Garcia is the parent of two young sons that go to Felix G. Botello Elementary School and a daughter that attends Alex W. Spence Talented/Gifted Academy. She decided to attend after one off her son's teachers gave her a flyer.
"I didn't know who to talk to when I had a question," García said in Spanish. "I wasn't familiar with the teachers or the counselor. But I know now and can start becoming more involved in my children's campuses."
García was among over a dozen parents who attended the program at Urban Park Elementary. They celebrated their graduation with their kids on Monday. The attendees clapped as each member of the group received a certificate of completion.
"After finishing the program, the parents leave with an understanding that there is something good for them in the schools," said Maria Lourdes Iyescas, a program coordinator for The Concilio. "They learn how to ask and to find out what's available to help their children move forward in life."