Two Dallas Police Department officers joined a group of middle school students for a discussion regarding the national conversation on police brutality.
Twenty-three students hosted the talk in a classroom at Boude Storey Middle School. Their presentation focused on their concerns over the use of excessive force by police nationwide.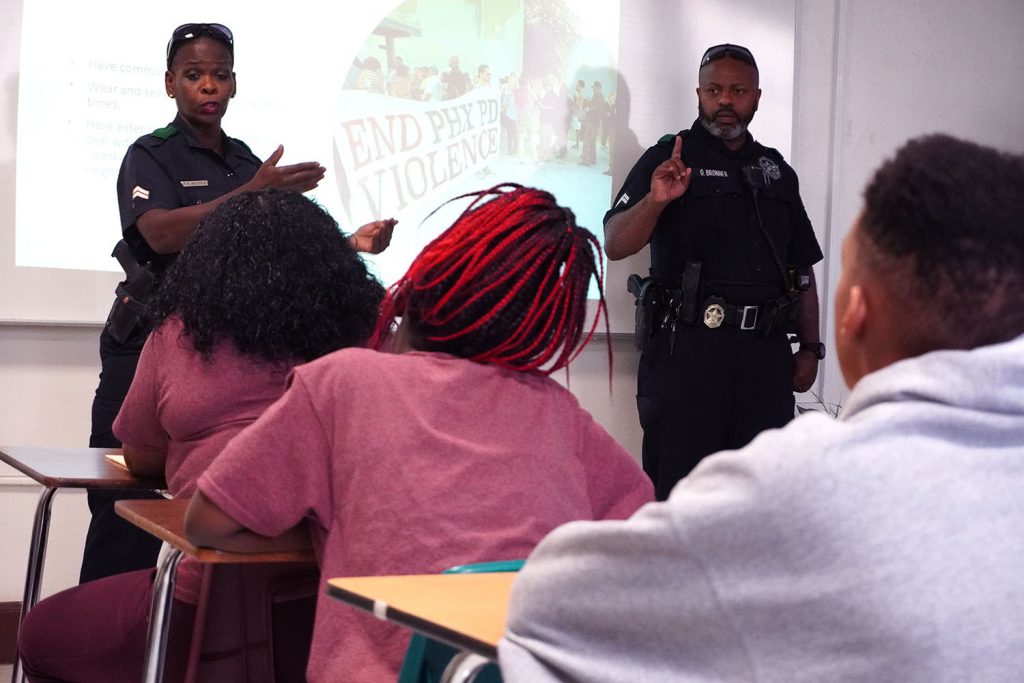 This project was the Service Learning component of the Summer Leadership Academy Program, organized by Dallas ISD's Extended Learning Opportunities.
Senior Corporal Bronner and Senior Corporal McDowell, both from the DPD – South Central Division, listened closely to the students' concerns. Both officers stood in front of the class to answer the students' questions.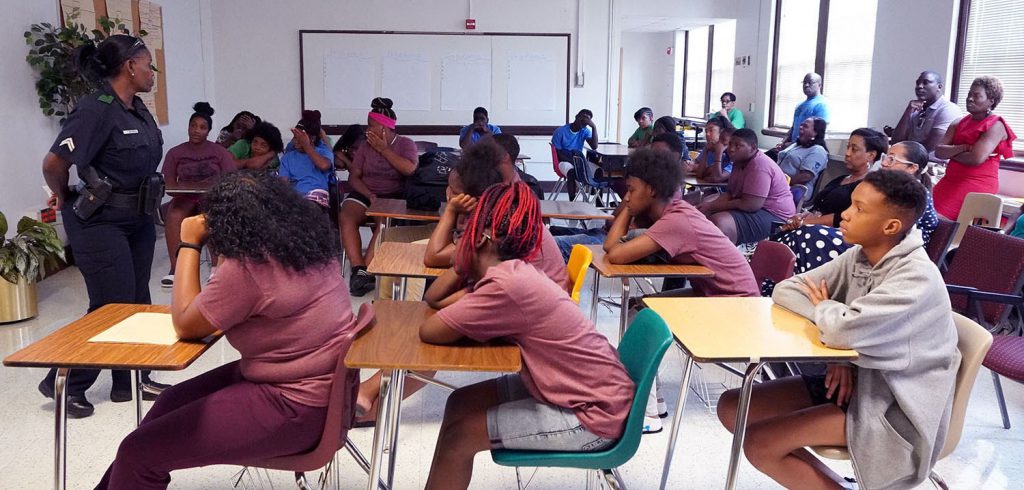 "We're here to protect and serve this community," Bronner said. "Who wants to be a police officer? That's one of the biggest solutions we have, and it starts with you."
The officers answered questions about body cameras work and explained how the 9-1-1 dispatchers do their jobs. They told stories about their work on the field and highlighted the fact that they too have families and care about their community as much as everyone else.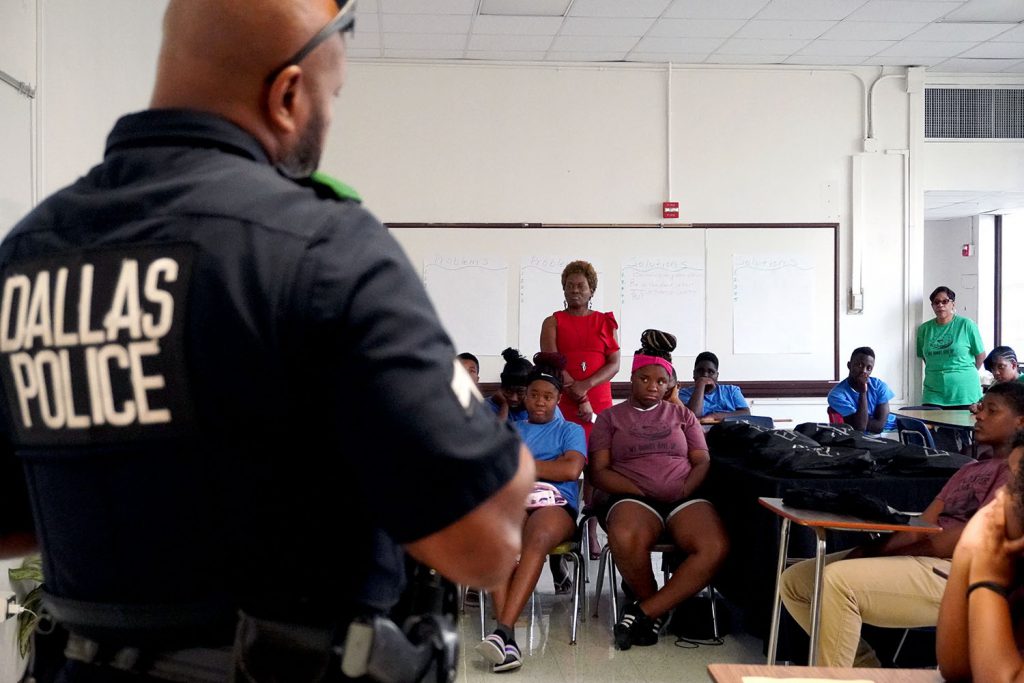 They also suggested encouraged the students to join the Police Explorers Youth Program and learn what it's like to work as an officer in Dallas.
"We really appreciate that the officers took time out of their busy schedules to spend a couple of hours talking to our kids and charting out solutions," said Boude Storey Middle School Principal Jacqueline Rivers. "They can take this information and internalize it. The police actually have a program where the kids can come and shadow them. That way, we help them become more knowledgeable about what the job entails and experience it firsthand."