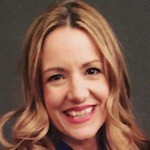 Shannon Trejo has been named deputy chief of Academics. Previously, Trejo had served as Dallas ISD's assistant superintendent for Language, Literacy and Social Studies since October 2017. In that role, she led six departments—Dyslexia/504, Reading Language Arts, Social Studies, Dual Language and English Learner Services, World Languages, and Multi-Tiered Systems of Support—and focused on the creation and implementation of a districtwide curriculum.
Trejo graduated from The University of Texas at Austin with a degree in applied learning and development and a specialization in Spanish. She earned a master's degree in educational administration at The University of Texas in Arlington and plans to pursue a doctoral program in the near future.
Trejo has 28 years of educational experience in various capacities, including as a bilingual teacher, principal, central office support for curriculum development and principal supervision, and as a literacy/professional learning consultant for prekindergarten through 12th grade.