After8ToEducate wants to improve the lives of homeless youth by providing immediate assistance for their most pressing needs.
Teens and young adults who are facing homelessness can get a free snack and utilize individual showers, computers, laundry services and temporary storage lockers at the Fannie C. Harris Youth Center (FCHYC), which is housed in the formerly vacant Fannie C. Harris Elementary School. After8ToEducate, which is a non-profit, operates the center that also brings in collaboration with Dallas ISD, Promise House and CitySquare.
"The Drop-In Center will be a place where homeless youth can really come and meet their immediate basic needs, like access to showers and access to laundry facilities," said Hillary Evans, executive director of After8ToEducate. "We'll provide crisis intervention and immediate support services and look forward to really serving a critical need to youth who need it."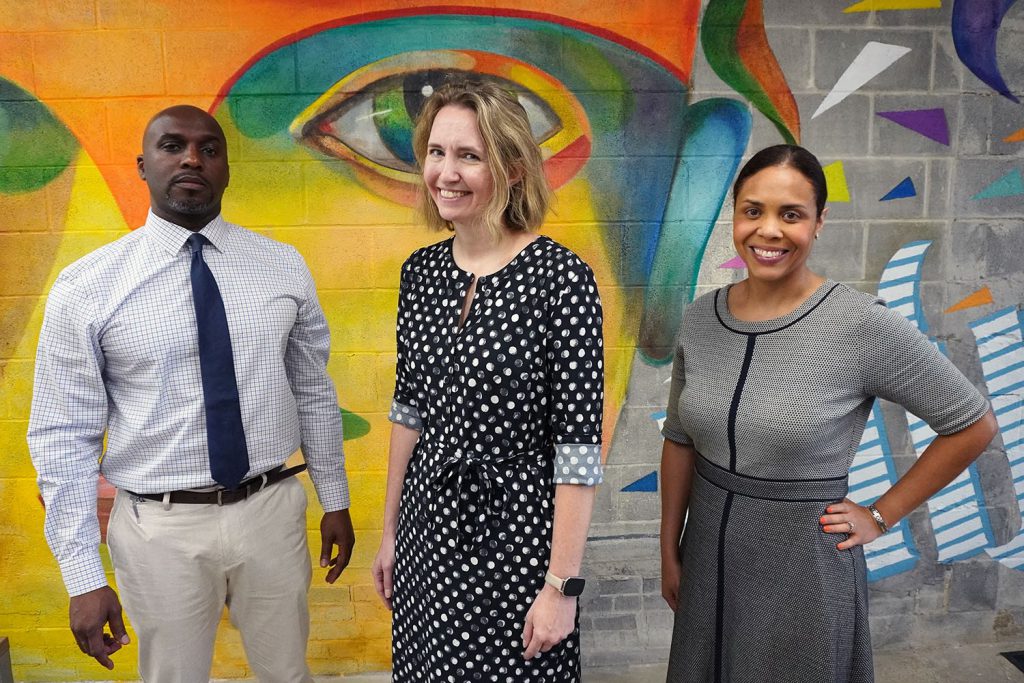 Besides helping ease the daily struggles of homelessness with free hygiene kits and bimonthly movie-nights, the Drop-In Center is staffed with personnel who encourage the youngsters to progress. A representative from AmeriCorps helps by pre-screening the attendees in order to identify what their most immediate needs are. The organization also offers voluntarily case-manager services for the youth who want to explore ways to improve their housing, working and schooling circumstances.
CitySquare is among the organizations that have partnered with After8ToEducate to help find stability for homeless teens. One of their goals is to help young people who are aging out of the foster care system find their way, said Madeline Reedy, senior director of CitySquare's Transition Resource Action Center.
"This Drop-In Center has amenities that youth don't have access to, so that they can work on their school-work, find housing and move forward with their life," Reedy said.
Damian Gracia, the FCHYC site manager who works for CitySquare, experienced homelessness as a teen for six years. He now aspires to be a role model to the youth who seek comfort at the center.
"Imagine that you're 16 years old, just walking around and wandering through life," Gracia said. "At least here, for the time being, you have a roof over your head and people who care about you. I can tell you, honestly, from my personal experience, that there's a lot to be said just for feeling like a regular teenager and not some sort of statistic."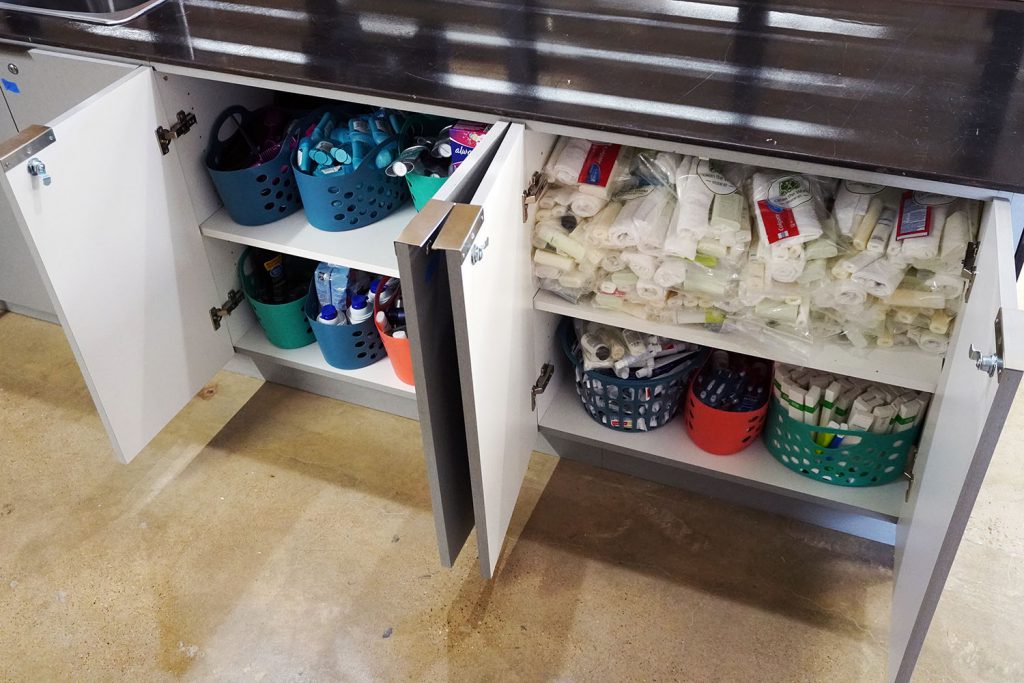 FCHYC opened its doors earlier this month at 4212 East Grand Ave. The services are completely free, but only for people between the ages of 14 to 21. This location will also serve as a site for Dallas ISD's Summer Meals program, where any person 18 or younger can receive breakfast and lunch for free. The site is open Monday through Friday from 9 a.m. to 6 p.m.
After8ToEducate plans to open residential services, with 35 units available for emergency shelter and transitional living programs. The units will be available to unsheltered Dallas ISD high school students. These upcoming services will be managed by the organization Promise House and are scheduled to begin by late Fall 2019, according to their website.