The students and teachers of J.N. Ervin Elementary will immediately notice several improvements to their campus when they come back from the summer break.
More than 50 residents and employees of the pharmaceutical company AbbVie volunteered on Wednesday morning to beautify the school and add resources to the library.
"For AbbVie, it is the core principle of why we exist: to serve our communities that we support," AbbVie General Manager Lisa Peiser said. "It is inspiring. It motivates us to do more. And it makes us proud to work for a company that supports something like this."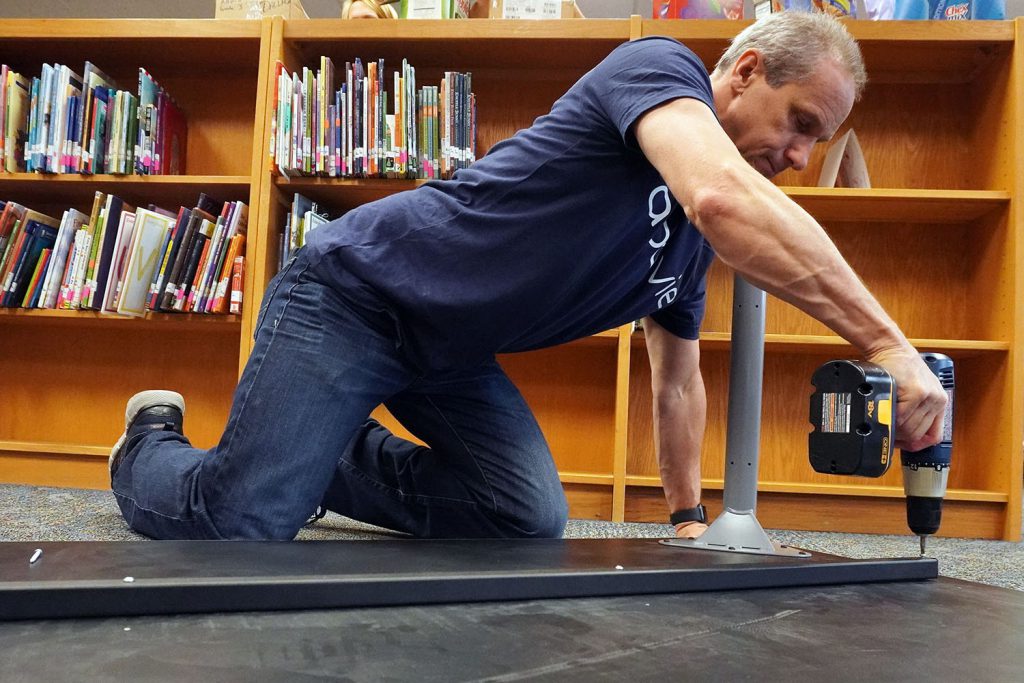 This effort is part of AbbVie's Week of Possibilities initiative. The company partnered with the nonprofit Heart of America Foundation to develop STEM labs and complete other projects in more than a dozen schools across the country.
At Ervin, many volunteers built furniture, repainted the teachers' lounge and decorated the hallways with murals. Others filled supply kits for the teachers, and bookbags with markers, educational text and a welcome-back handwritten notes. They also designed a makerspace: an interactive-learning area in the library where student can learn about STEM, Colleen Noland, vice president of programs at Heart of America said.
"It's not only AbbVie giving financially to make this Makerspace happen, but also to engage the volunteers locally to engage the community," Noland said. "I think that sends a really important message to the local residents that AbbVie cares and that there is a community that is supporting urban elementary schools."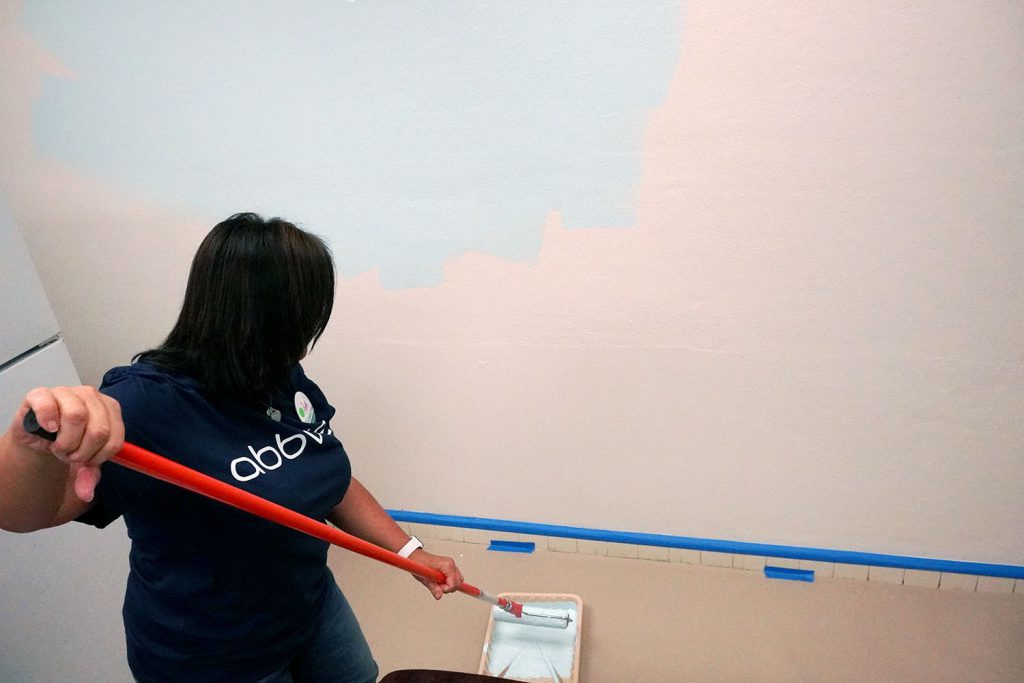 LaTonya Mason, the school's librarian, was helping in the library and stepped out to take a quick break. She smiled as the volunteers painted over the white walls with sky blue color and drew guitars, telescopes and the words "Imagination" and "Imaginación".
"It's more excitement for my students," Mason said. "The fact that when they come back in the fall, they're going to be amazed and surprised at the amount of work and love that has been placed into our library, just for them."
Downstairs, a team of five was painting the walls of the teachers' lounge with sky blue and lime green colors. Chris England, a hepatology manager for AbbVie covered some of the surfaces with painter's tape as his teammates colored the other walls with brushes and paint rollers.
"I get to come and contribute to a school. I am a dad and I've got three kids. My wife is a teacher. It's a personal thing," he said.
"It's important to have a place where you can work that is uplifting to you personally and it feels good to be there," England added. "I know because I hear my wife, that sometimes days are challenging and it's just good to have a place to recharge your batteries."