At 17, Da'Shayla Foard is an internship veteran.
The incoming senior at Irma Lerma Rangel Young Women's Leadership School is scheduled to start her second internship with the City of Dallas on Monday. She's among dozens of Dallas ISD students who were selected in the Dallas Mayor's Intern Fellow Program.
Foard was among several interns who gathered at VolunteerNow to buy clothes on Tuesday. Representatives from the hiring companies met with the students to advise them on how to build a professional wardrobe.
"Everyone wears gray and black and white," she said, while holding a pair of maroon slacks. Foard wants to be an attorney and says she'll gain valuable experience working at the Dallas City Manager's office this summer.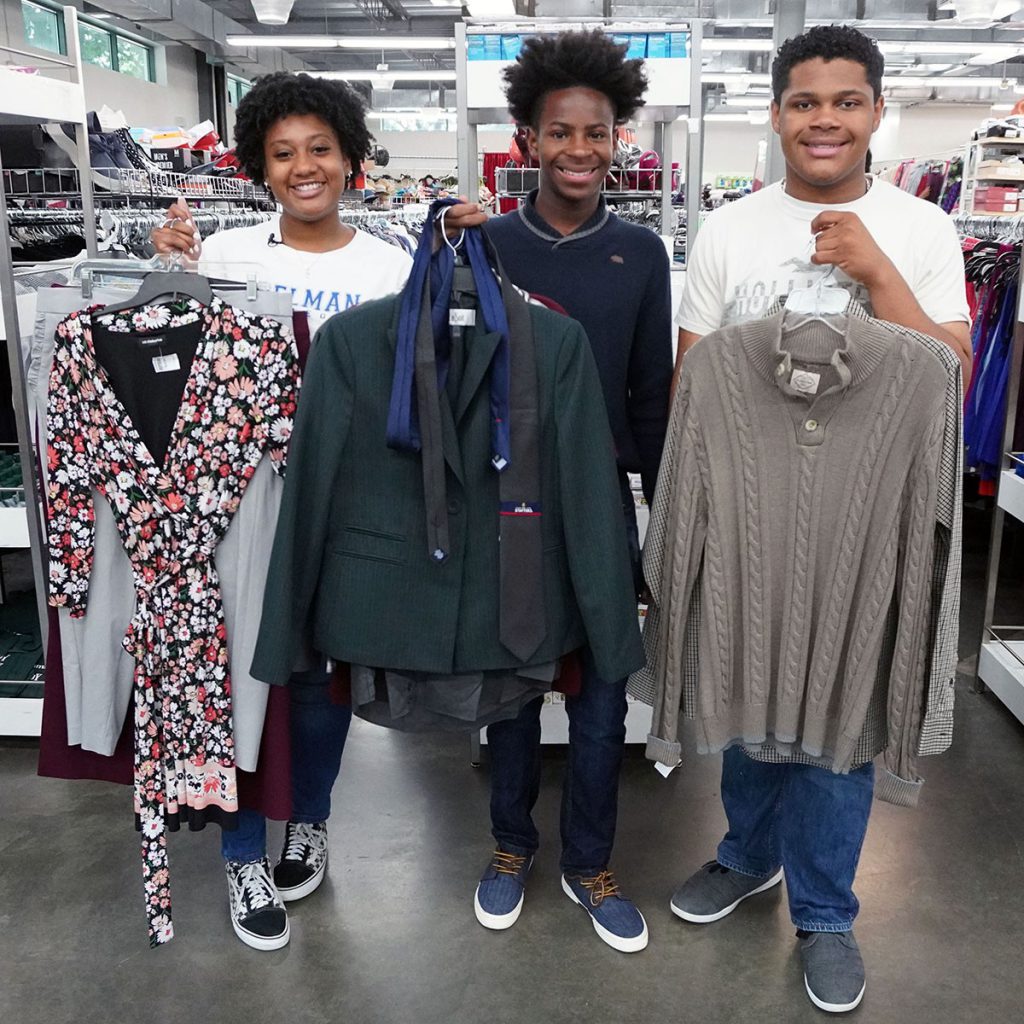 "I want the color to pop out, not too much but just enough," she added. "This is a job you want to enjoy. You want to look cute, but at the same time being very respectful to your environment."
Through a collaboration with the Dallas Mayor's office, 400 students have been hired by D-FW businesses to work as interns from June 10 through August 2. This is the 12th year that the mayor's office organizes this program.
"I decided to reapply because I wanted to get more into policy and also dealing with the public because I'm very community oriented," Foard said. "At Irma Rangel, I take mock-trial, I take debate. I'm also taking AP classes that give me college credit, and some of them are aiming towards my future goals".
Like Foard, Adam Gaddis is also an intern who is taking classes that count for college. The 16-year-old is a rising senior at Emmett J. Conrad High School. He's currently working towards earning an associate degree with a specialization in software programming.
"At Conrad (High School), we get our associate degree when we graduate from high school," Gaddis said.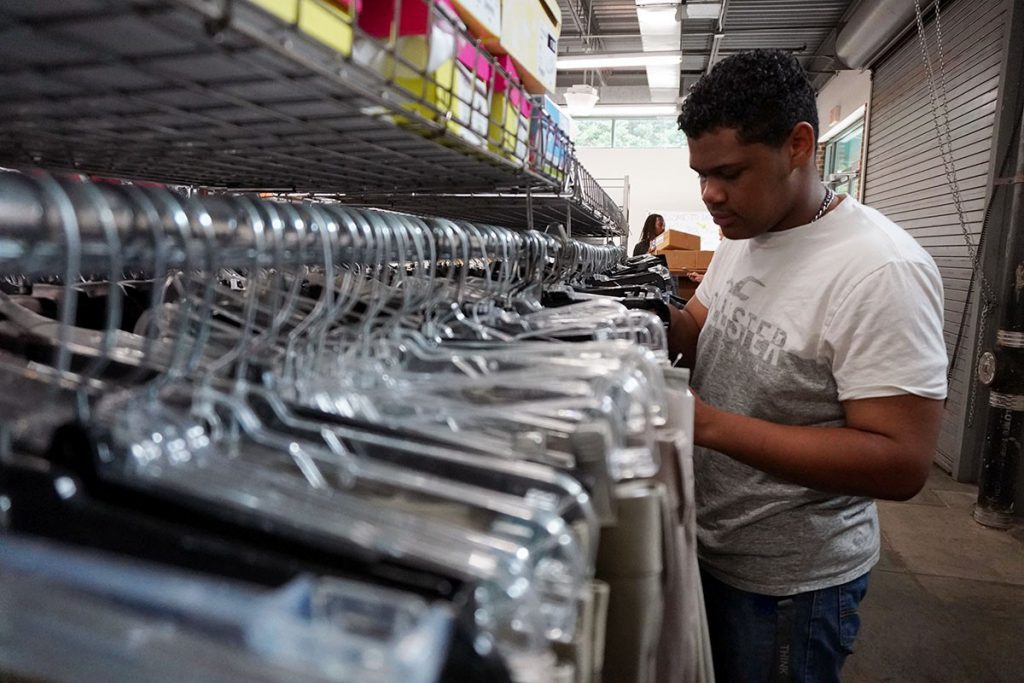 "I knew about the program last year but I was taking extra college courses in the summer and decided that this year I would definitely do it," he added. "The person who told me about it was my counselor Ms. Gilb. She reminds us every year about a lot of different opportunities and the Mayors Internship is one that they talk about a lot and want us to keep going for."
The high school senior is planning on going to Texas Tech getting a Bachelor's in computer science after graduating in 2020. He will be working as an accounting intern for Scout Energy Partners this summer.
Gaddis bought a plaid button-up shirt and a light brown pull-over sweater for his first day of work. Foard picked a pair of maroon, a pair of gray slacks and a dress with a flower pattern.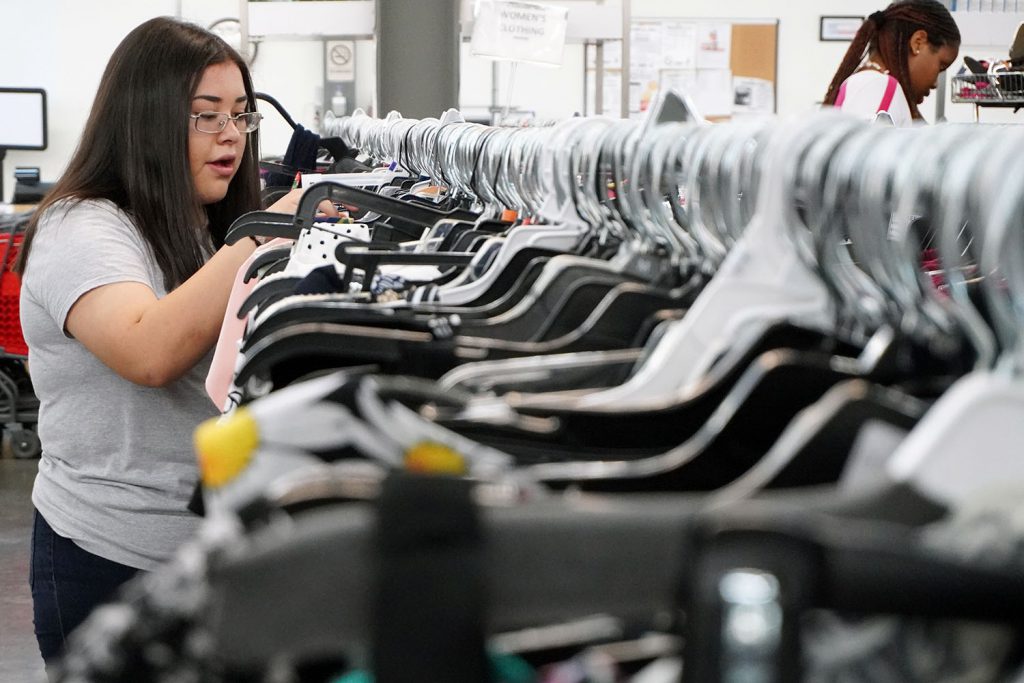 "You are yourself's best advocate, so you should go out and do what makes you happy and that can better impact your environment," Foard said. "It's OK to be nervous on the first day. It's OK to be nervous when you first send that job application in. But as long as you work hard and you believe in yourself, you will go very far."