Multiple generations of Dallas ISD leadership, community members, teachers and principals celebrated the accomplishments of outgoing Dallas ISD trustees Lew Blackburn and Audrey Pinkerton at a farewell reception.
Blackburn for 18 years has represented District 5, which covers Oak Lawn, West Dallas, Wilmer, Hutchins and portions of East Oak Cliff. Pinkerton for the past three years represented District 7, which covers North Central Oak Cliff and parts of West Dallas. Both trustees decided not to run for reelection.
Superintendent Michael Hinojosa thanked the trustees for their tireless service supporting Dallas ISD schools and students.
"Dallas ISD is in its strongest financial shape and is now leading the way in Texas in public education," Hinojosa said. "That is something you should take great pride in."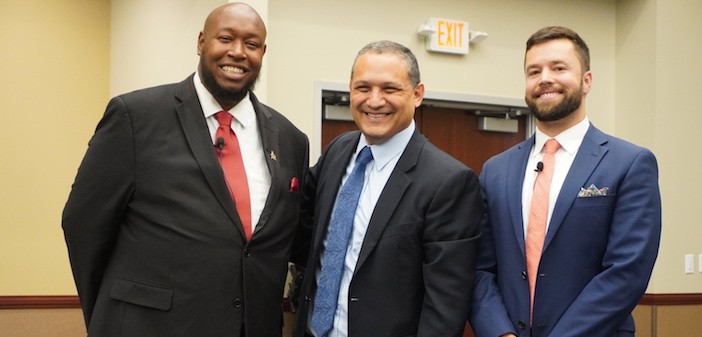 An hour later at the regularly scheduled board meeting, trustees swore in Maxie Johnson to serve District 5 and Ben Mackey to serve District 7.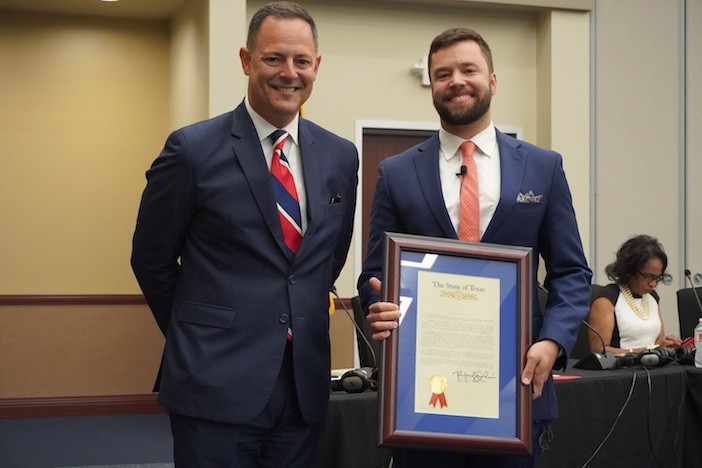 After being sworn in, Mackey, who served as principal at the School for the Talented and Gifted, thanked Pinkerton for her service and gave a shoutout to his former students in attendance at the board meeting.
"It's safe to say I've learned more from you all than you have learned from me, and I'm grateful for you sharing your time, energy and dedication with me," Mackey told his former students.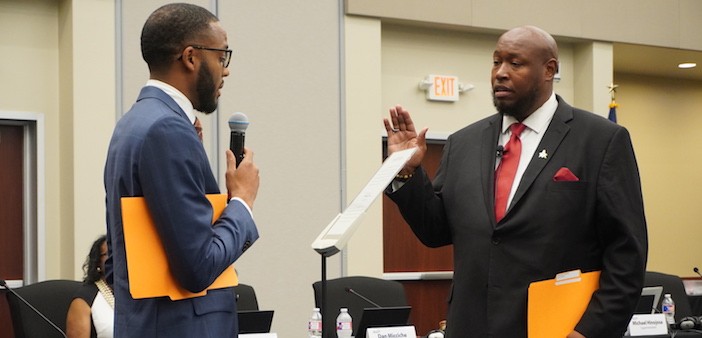 Johnson, who also serves as a pastor, thanked Blackburn for his many years of service and said he would continue his tradition of doing great things for kids.
"The community sent me down here to do a job. That job is to advocate for safe learning environments, equitable resources, quality programs, true transparency and accountability," Johnson said. "I'm going to come here and do exactly what you asked me to do."
A term on the Dallas ISD board of trustees lasts three years and is unpaid.