The fourth annual "Power Brokers: A Celebration of Women" created an inspirational experience for female juniors from South Oak Cliff High School to engage with powerful women who are making a difference in their community.
The Dallas ISD Food and Nutrition Services Department the previous day also hosted the third annual "Power Brokers: A Dawning of Boys to Men" with Chef Ken Patrick. At this event, Levine's Department Stores donated 50 ties for the male students for the inspirational day.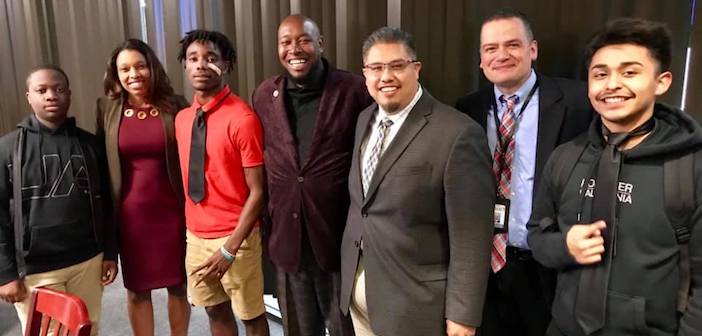 The idea behind Power Brokers is to celebrate mentorships and the idea that students can harness the power to create an impact through passion, perseverance and authenticity.
At the female event, keynote speaker and business owner Cynthia Nevels shared her inspiring journey and emphasized the power of self-confidence in achieving success.
"You may not know what your path is going to be, but if you know who you are and the strength that lies within you, you can face anything that comes your way," said Nevels.
Jessica Mata, a junior at South Oak Cliff High School, expressed her thoughts on the event.
"I really liked how they inspired us girls to follow our dreams, because nobody has the power to stop you from choosing what is best," said Mata.