Christmas came early for students at Barbara Jordan Elementary School, as they were given a gift to help them thrive in confidence – a new pair of shoes.
Shoes That Fit partnered with the Bosse Companies to donate more than 120 pairs of shoes and socks to help students stay happy, healthy and positive in and out of the classroom.
Barbara Jordan Elementary Principal Lucy Hopkins expressed her gratitude.
"We want our students to be ready for success without any reservations when they come to school ," said Hopkins. "Having business members who are willing to come in and make sure these kids have shoes they are proud to wear and properly fit is the most rewarding thing."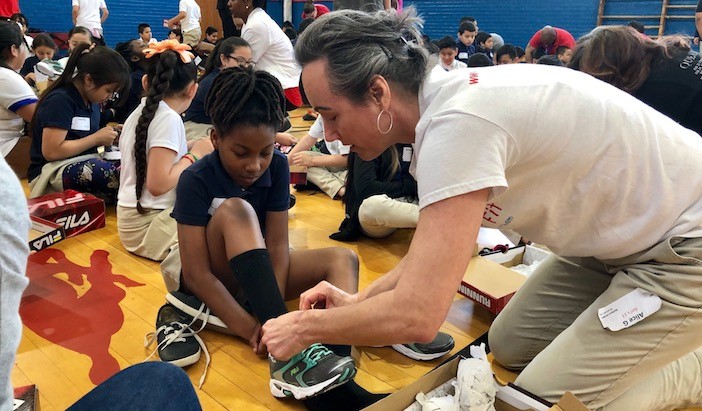 Students beamed with excitement as they opened their boxes to find athletic sneakers of all colors and styles. Many immediately began to dance, wearing big smiles on their faces.
Karen McMillen from Shoes That Fit said that basic necessities can impact a student's ability to learn.
"If a child goes to school in shoes that are too tight, falling apart or don't smell good, it impacts their entire sense of self," said McMillen. "We found that giving a pair of new shoes to kids can really brighten their behavior in such a profound way."
Shoes That Fit is a national nonprofit children's charity that provides children with new athletic shoes to help them attend school with confidence and joy.