It was a bustling day at Ignite Middle School, which was filled with building, painting and planting as volunteers helped transform under-used outside spaces into a compelling environment for students to engage in educational outdoor activities.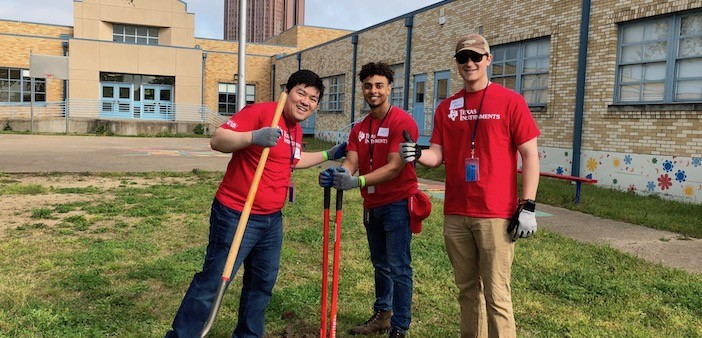 Ignite Middle School partnered with Out Teach to launch an outdoor classroom lab and a vegetable/herb garden centered on enhancing project-based learning by integrating experimental hands-on teaching methods. More than 50 volunteers from Texas Instruments assisted in making this vision come to life.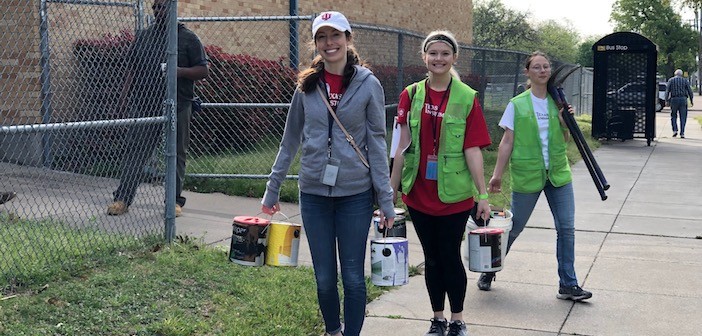 "For many of our students, these experiences are quite new," said Ignite Middle School Principal Michael Gayles. "But they are excited about everything they will encounter, from planting and connecting with nature to learning about the science of growing plants,"
Volunteers installed more than 20 planting beds where the Cooking and Gardening Club will grow produce for their 'salsa garden'. Additionally, the outdoor learning lab will provide tangible connections to the real world by adding relevance, purpose and meaning to cultivate unforgettable learning experiences.
"I felt it was important for the students to learn about their food source, from the farm to the table," said Special Education instructor Nahsechay Dipo. "It is my vision that with the garden, the students will use a portion of it to learn entrepreneurial skills by selling items, as well as learn about the various industries that comprise our food source community."
Students at Ignite are ecstatic to dig into these new installations and apply what they learn from in-classroom lessons to real-world environments.