The Dallas ISD Board of Trustees celebrated the recent outstanding athletic state champion winners at the March 29 board meeting.
Trustees recognized the James Madison High School boys basketball team for winning their second state championship in three years. Superintendent Michael Hinojosa thanked the players for their great behavior and making the district proud, while Trustee Justin Henry credited the team for bouncing back from a tough start to the season.
"This team is the definition of resilience," Henry said. "Congratulations to all of you for being resilient and good champions."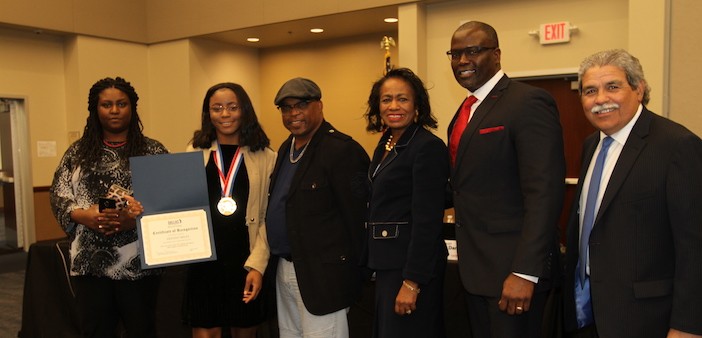 Trustees also recognized Kimball High School's Destiny Miles, who is the third female state wrestling champ in Dallas ISD history. Miles called winning the state championship a dream come true.
"I worked so hard and overcame many obstacles, so earning this state championship means everything to me," Miles said.