More than 3,000 Dallas ISD students from 95 schools competed in the recent Destination Imagination Regional Tournament at Conrad High School.
Out of the 270 district teams that competed in challenges ranging from scientific to fine arts to engineering, 26 have advanced to the state tournament happening in Corpus Christi on March 22–23. The teams advancing to the state competition are: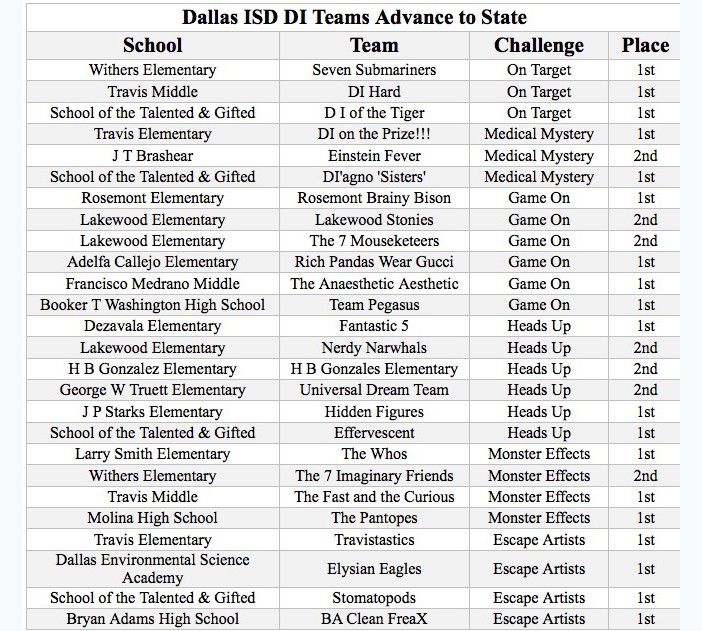 Promoting creativity and teamwork to more than 100,000 schoolchildren across the United States, Destination Imagination is an educational program in which student teams solve open-ended challenges and present their solutions at tournament competitions.