Principal for a Day brought business and community leaders from the private sector into Dallas ISD schools on Tuesday, Oct. 9.
More than 200 volunteers accepted the opportunity to shadow Dallas ISD principals to gain an exclusive, behind-the-scenes look at the school district. Capital One Bank and the Dallas Regional Chamber again partnered with Dallas ISD for the annual event, which looks to form ongoing partnerships between individuals and businesses with Dallas ISD schools.
Here are some thoughts from a few Principal for a Day participants:
Tiffany Cason, Capital One, PFAD at Irma Rangel Young Women's Leadership School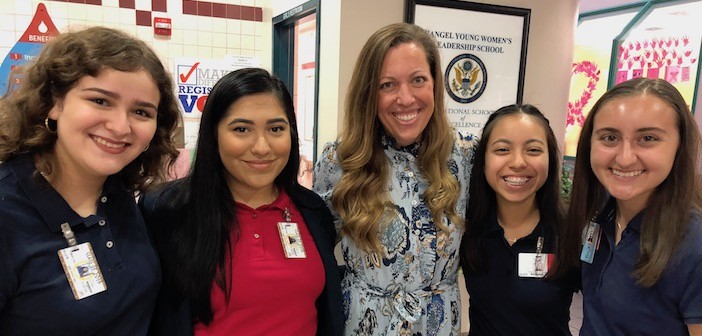 "This is my third year at Rangel, and every year I am more energetic about what our future holds by watching these kids learn and teach each other. The different methods of teaching will change the trajectory of these young women's lives for generations to come, and I couldn't be more enthusiastic about participating in a day like this."
Carine Feyten, Texas Woman's University, PFAD at Molina High School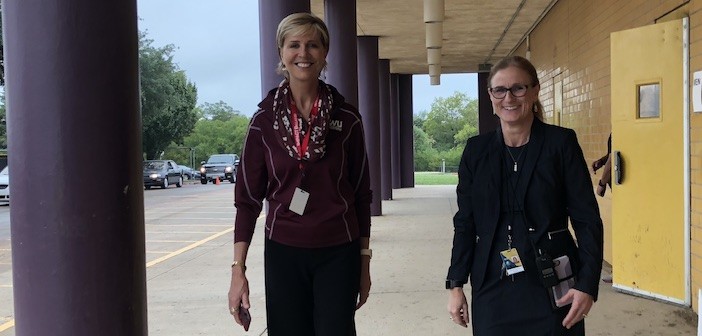 "I am loving being back at school and interacting with students. That is one of the things that I enjoy doing in my profession as chancellor at TWU."
Brill Garrett, Jason Garrett Starfish Charities, PFAD at Gabe P. Allen Charter School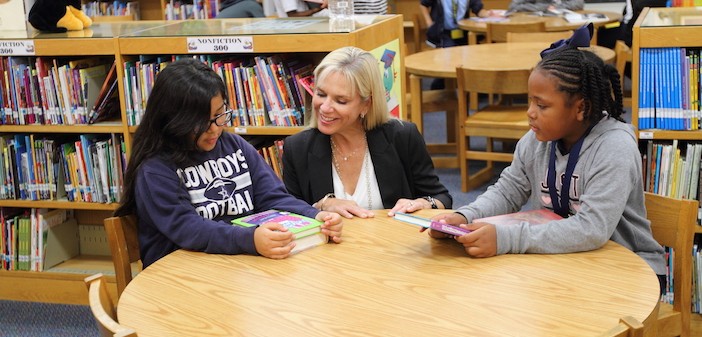 "I think that it gave me a more complete picture of the school. Not only was I exposed to all the other grades, but also what goes on behind the scenes." A full-time principal is pulled in many directions during a typical school day, but Garrett cited Principal Sheila Ortiz's grace under pressure when a family visited Allen to enroll their grandchildren. Despite the unexpected interruption to her busy routine, Ortiz stopped what she was doing to talk to them. "She made it so welcoming for them."
Charles Haley, former Dallas Cowboy and NFL Hall of Famer, PFAD at Clinton P. Russell Elementary School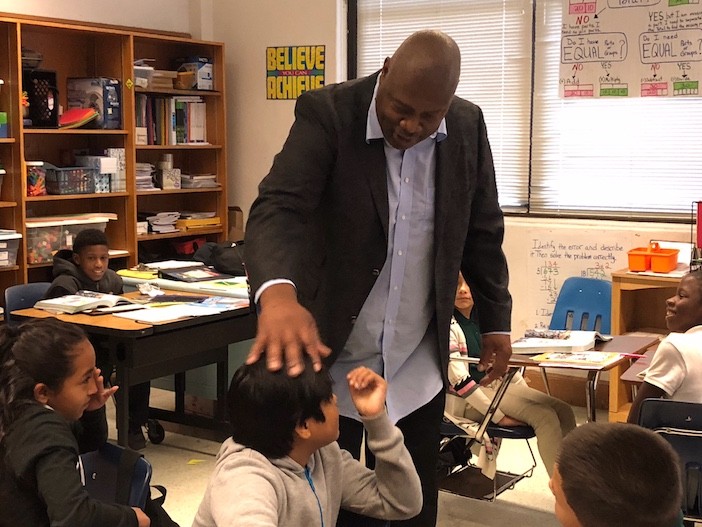 The living football legend shared inspiring words with students.
"I played football for the Dallas Cowboys for five years and won three Super Bowls, but that is not my highest achievement. My highest achievement was playing for college. My mom cried from happiness when I went to college. Guys, make your moms cry like I did and go to college. Make your dreams come true."
J.D. Mayo, retired head basketball coach at Skyline High School, PFAD at Frank Guzick Elementary School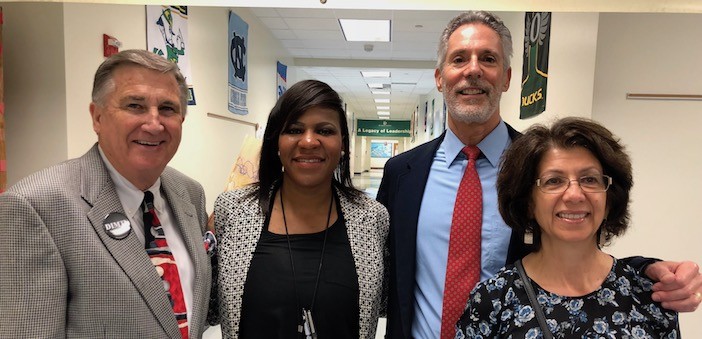 J.D. Mayo led the effort to name Frank Guzick Elementary School after the principal of Skyline High School. Mayo served as PFAD at the campus along with Larry Guzick, who is Frank Guzick's son.
"It's very inspiring to see the learning that's going on here. Frank Guzick, the school's namesake, would be so very proud of what's going on here."
Adam McGough, Dallas City Council Member, PFAD at Highland Meadows Elementary School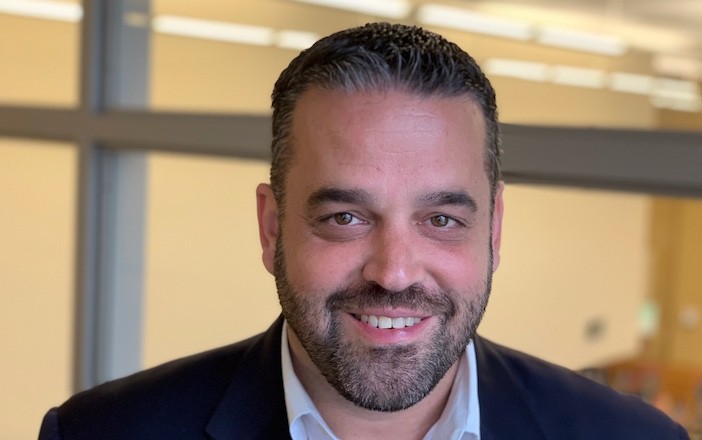 "Every year I am reminded the commitment of campus leadership and the continued investment each of us must make to our neighborhood schools. I am inspired by the determination and grit of so many of these students I met today."