As two sets of twins on the Woodrow Wilson High School Varsity football team, Semaj and Semari Johnson and Jesus and Francisco Solis share an uncommon bond.
Each brother knows what it's like to constantly be confused with each other, both on and off the field. They each grew up competing with their twin brother, and, now, as starters on the Woodrow football team, are all working toward the same goal: making Woodrow a powerhouse football team. And through the highs and lows of the upcoming seasons, the Johnson and Solis brothers will have each other to lean on.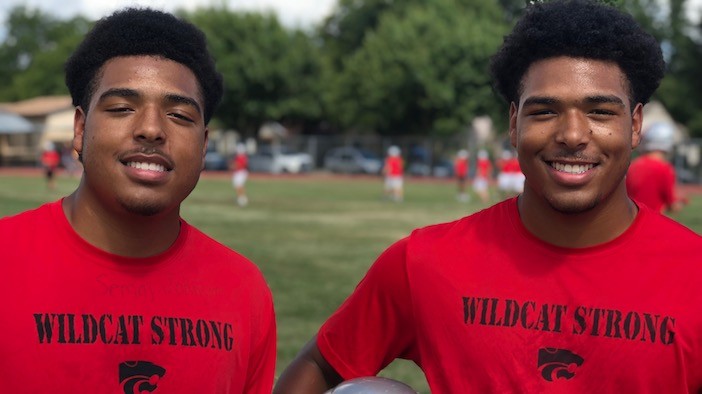 "It's cool having other twins on the team: they understand us more than any other teammates," Semari Johnson said.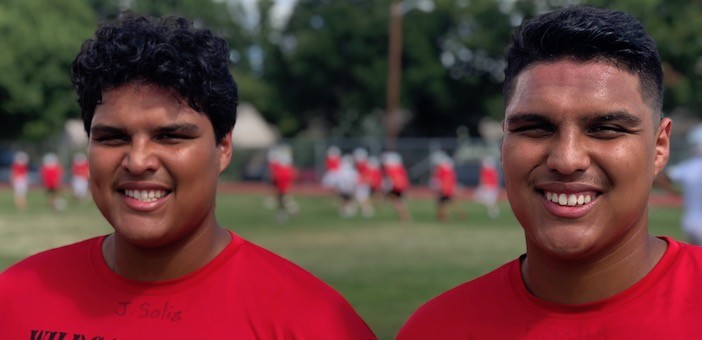 "We've had such similar experiences growing up to Semaj and Semari, it definitely helps us bond together as a football team," added Franciso Solis.
Woodrow Coach Bobby Estes said the Johnson and Solis brothers' athletic abilities have clearly been honed from them challenging their twin through sports over their entire lives.
"All four players are fierce competitors and a big asset to our team," Estes said. "This should be a great football season."
The Woodrow football team plays Heritage High School on Sept. 6 at Franklin Stadium, 10000 Hillcrest Road.