It's the first day of school at the Young Male Leadership Academy at Fred F. Florence Middle School, and every student is scoring dozens of high fives and words of encouragement from male mentors as they walk in the front doors.
"These students represent our future, and we want to make sure we welcome them back with our administrators," said Sen. Royce West, who was among the dozens of male mentors greeting students. "These students need to be molded into future leaders of America."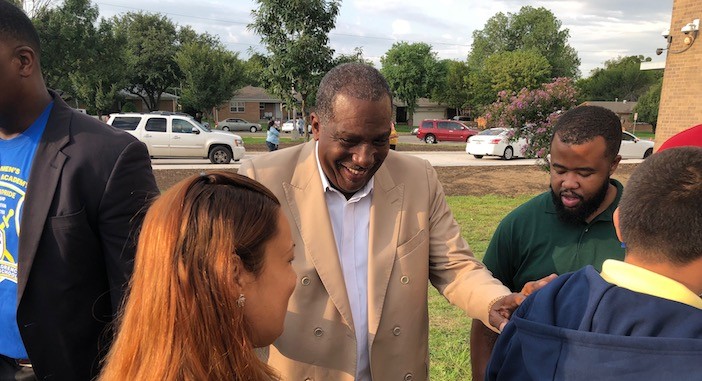 Meanwhile, over at L.O. Donald Leadership Academy, which became a neighborhood choice school this school year, Superintendent Michael Hinojosa heard about how Natalia Rodriguez Perez's science class received perfect scores on the science STAAR last year. Mrs. Perez's class was just one of many outstanding data points that show how Dallas ISD is making tremendous gains that the district will build on this school year.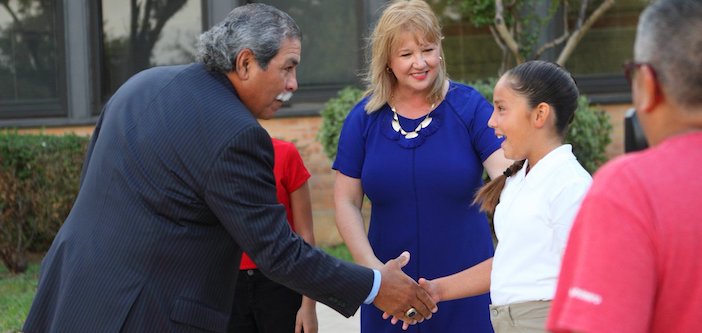 With new options such as Donald Leadership Academy, Onesimo Hernandez Elementary school working to become an official Montessori campus, and the brand-new Solar Preparatory School for Boys, Dallas ISD families have even more best-fit learning options this school year. Ignite Middle School also opened its doors as the district's newest Personalized Learning transformation campus, and Arlington Park Early Childhood Center and Anne Frank Early Childhood Center, which are funded through the 2015 Bridge Project, opened to exclusively serve 3- and 4-year-olds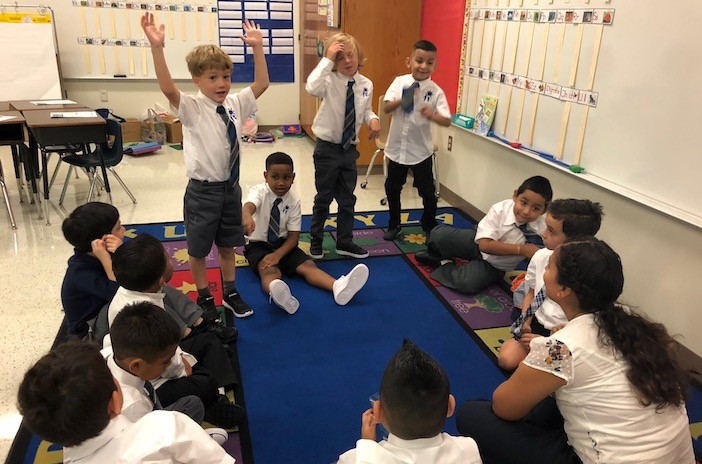 L.L Hotchkiss Elementary School celebrated becoming part of the new group of "ACE Leadership" schools by hosting an in-class donation of Backpack Boosters and gift cards from Kroger. Kroger, along with its partners KDFW FOX 4, KDFI My 27, iHeartRadio and Dasani, is donating more than 5,000 school supply kits and $14,000 in Kroger gift cards to the district.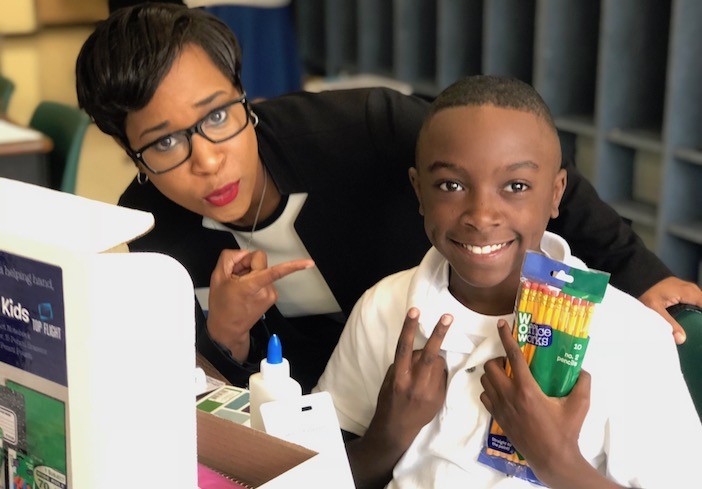 Aug. 20 also marked the first day for Dallas ISD running its own bus system. Dallas County residents voted in 2017 to dissolve Dallas County Schools, the taxpayer agency that Dallas ISD contracted with to bus students. And while there were the expected first-day hiccups of delayed routes, district officials said they were diligently working toward smoothing out any bumps. Parents with any questions about transportation can call 972-925-4BUS, and parents with any general back-to-school questions can call 972-925-KIDS.