Multiple data points show that Dallas ISD is making significant progress toward its vision of becoming a premiere urban school district that is the first choice of Dallas families.
Dallas ISD's achievement growth has exceeded all other comparable school districts in the state, leading to a significant reduction in the number of low-performing schools. Meanwhile, the district continues to focus on improving student achievement through expanded academic options such as:
A prekindergarten program with more classes in every area of the city;
A growing selection of schools of choice, including leadership, STEM/STEAM, single-gender, personalized learning, two-way dual language, and Montessori;
The region's largest selection of collegiate academies offering tuition-free college credit for high school students.
District leadership is recommending to the Board of Trustees approval of a Tax Ratification Election (TRE) to provide the funding to maintain this forward momentum. If called by the Dallas ISD Board of Trustees, the TRE election would be held Nov. 6, 2018. Go here to visit the Dallas ISD TRE website.
What is a Tax Ratification Election (TRE)?
A TRE is a special election called by a school district's board of trustees that asks voters to approve an increase in its maintenance and operating (M&O) tax rate.
Since 2008, Dallas ISD has maintained an M&O tax rate of $1.04. Should Dallas ISD trustees approve calling a TRE, it's anticipated they would seek to increase the M&O tax rate by 13 cents to $1.17. This would raise property taxes for the average homeowner—which is a $185,000 home—by $20 a month. The TRE would not affect taxpayers 65 years or older or those who are disabled if they have a frozen tax levy.
What would the TRE fund?
If approved by trustees and voters, the TRE would provide an additional $126 million every year to fund strategic initiatives that directly benefit Dallas ISD students. These strategic initiatives are: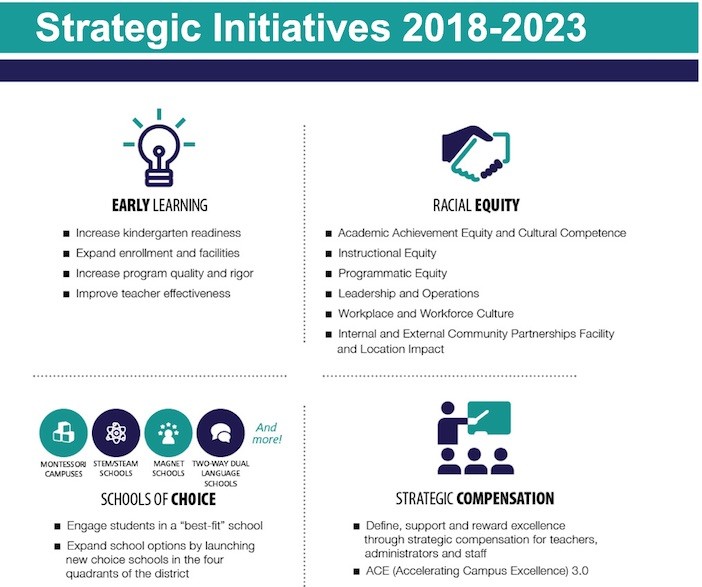 What are the next steps?
Dallas ISD is holding a series of community meetings to present information and take questions about the TRE. The meetings all start at 6 p.m. and are being held at:
Aug. 7: Thomas Jefferson High School
Aug. 8: Bryan Adams High School
Aug. 14: L.G. Pinkston High School
Aug. 15: James Madison High School
Should trustees call a TRE, the following dates would apply:
Oct. 9: Last day to register to vote in a Nov. 6, 2018 TRE
Oct. 22: First day of in-person early voting
Nov. 2: Final day of in-person early voting
Nov. 6: Election Day