Analyzing brain scans and MRI data, coordinating professional sports press conferences, exploring airfield operations, witnessing a baby's birth and working side-by-side with architects and engineers. These are just a handful of the life-changing opportunities that hundreds of high school students—many of whom attend Dallas ISD schools— experienced this summer as part of the 11th-annual Mayor's Intern Fellows Program.
To celebrate, Dallas Mayor Mike Rawlings, Dallas ISD Superintendent Michael Hinojosa and more than 1,000 students and supporters gathered at the Hyatt Regency Dallas on July 27 for a luncheon to honor the interns and thank the hundreds of businesses and nonprofits that back the program.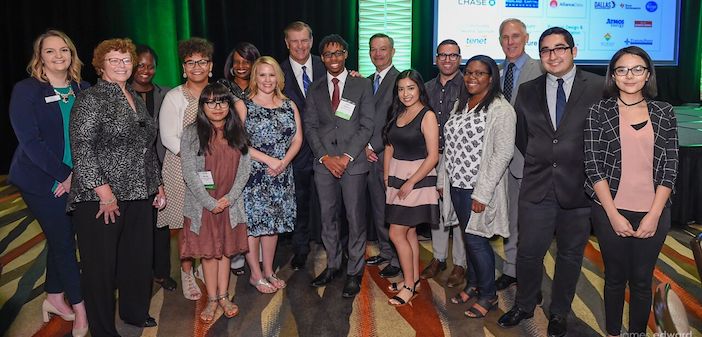 Students participated in eight-week paid internships working 20-to-40 hours per week earning at least $10 an hour, at some of Dallas' top corporations, nonprofits and legal firms. The internships, which began June 11, will conclude Aug. 3.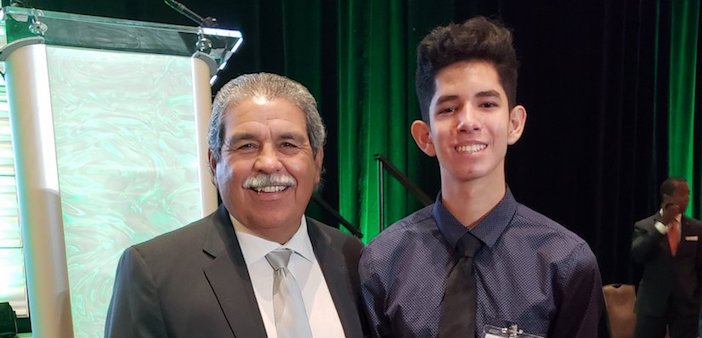 Since the program's inception, 2,569 high school students have traded in their laid-back summer days for real-world jobs, generating payrolls topping $5.65 million. This year, approximately 2,325 students applied for internships, 930 qualified for the Job Fair, and a record-breaking 394 students were hired by 238 businesses and nonprofits.
Joining Rawlings and Hinojosa at the luncheon were Mike Peterson of AT&T, Richard Holt of Bank of America, Jay Clingman of JPMorgan Chase & Co., Mark Okada of Education is Freedom, and Marcia Page of Education is Freedom. CBS 11's senior reporter and anchor Steve Pickett served as emcee.