Forty Dallas ISD students and a handful of teachers/chaperones flew to the Kennedy Space Center in Florida last month on a private charter airplane as part of the "STEM-Liner Experience," which gave them incredible hands-on experience with Science, Technology, Engineering and Math instruction.
The students came from W.H. Adamson High School, Barack Obama Male Leadership Academy, Irma Lerma Rangel Young Women's Leadership School, and South Oak Cliff High School. They were handpicked by their principals for the trip.
Crystal Alexander, a manager in the Dallas ISD STEM Department and one of the chaperones, kept a running log of their amazing adventure.
Saturday
We attend a banquet and tour the charter plane we will fly in the next day.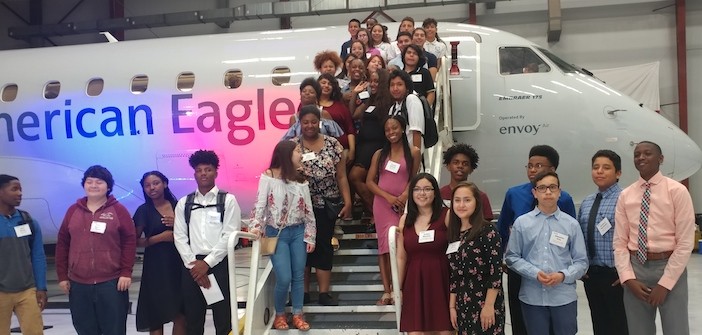 We also hear an inspiring speech from Gary Littrell, a Medal of Honor recipient. He talks about how ethics is the foundation for all study, especially for the STEM fields, since the students have a huge social responsibility to use those fields for good.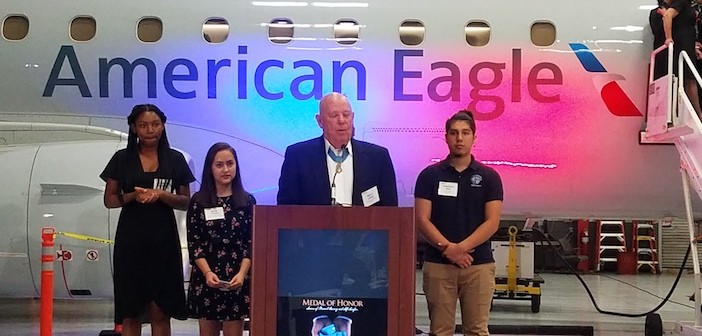 Sunday
We wake up at 4 a.m. to get to the airport an hour later. The flight leaves at 6:15 a.m., and it's the first time many of the students have flown on an airplane. We are pretty tired, but excited!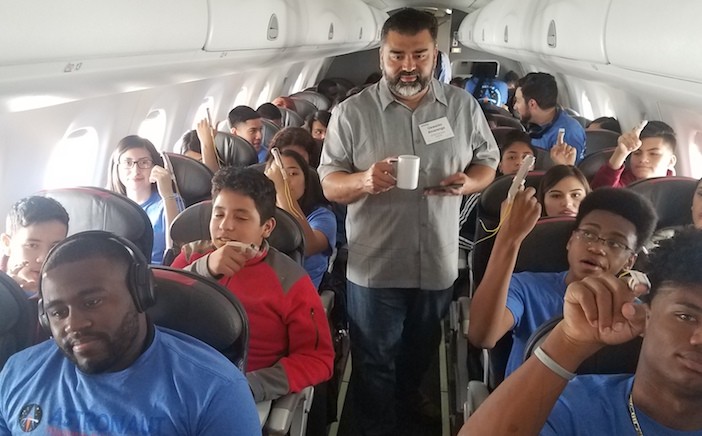 Two-and-a-half hours later, we make history by being on the first commercial airplane to land on the NASA landing strip in Florida. Selfies ensue.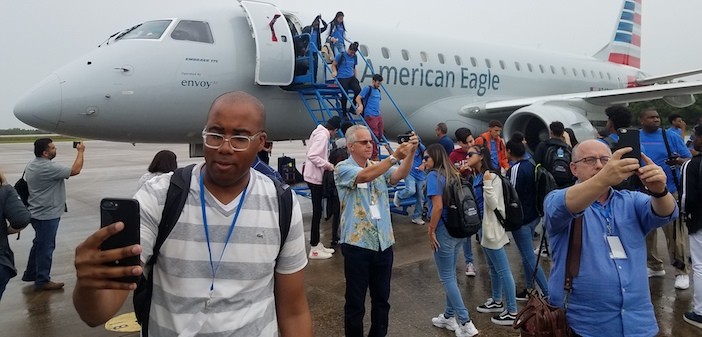 Students get right to work with a simulation of driving on Mars and flying in space, working as teams to succeed.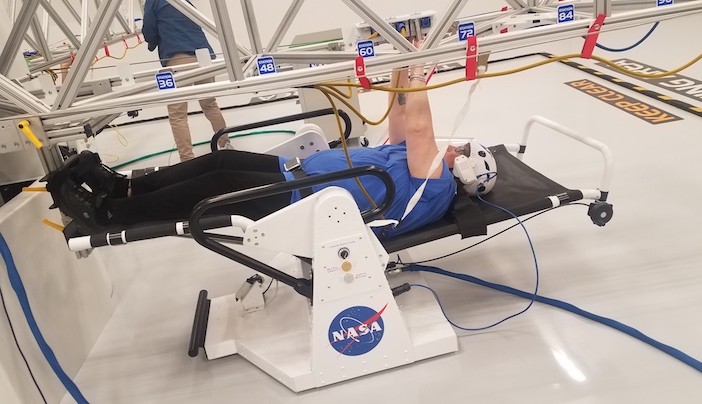 Monday
Students see how food is grown and packaged to take into space. They plants seeds, take it through the processor, and even (reluctantly) taste the food.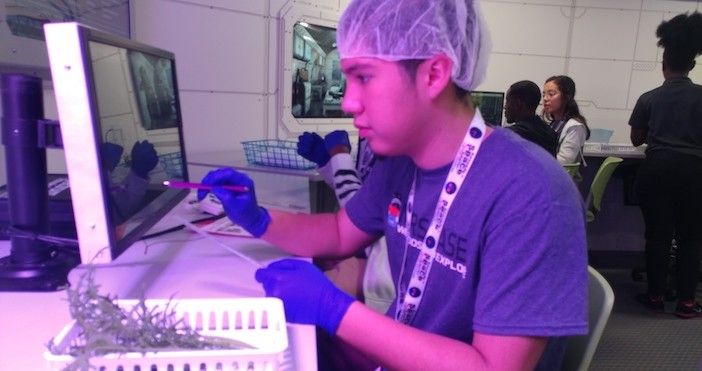 Students perform a simulation of being on the moon and also code a robot to remove sand from panels, a definite highlight of the trip.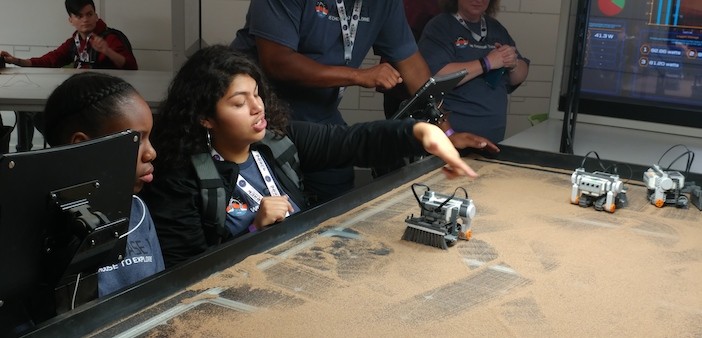 We all tour the Kennedy Space Center Visitor Complex and get to see the Atlantis Space Shuttle up close.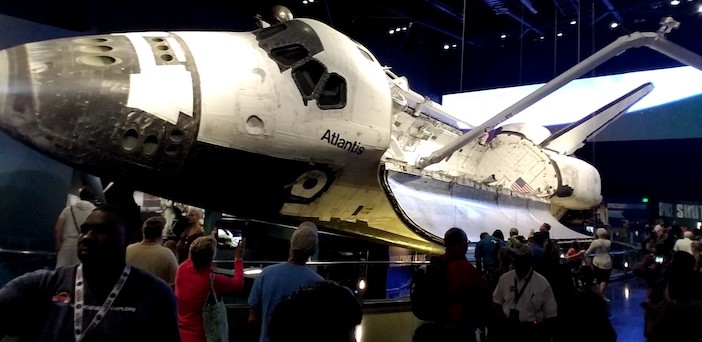 Tuesday
Students visit the Florida Institute of Technology Aviation, where they perform simulations of landing a plane. They also simulate landing a plane in high winds, which is hard! Students sit in actual planes and hear from pilots on their careers and how they got to where they are today.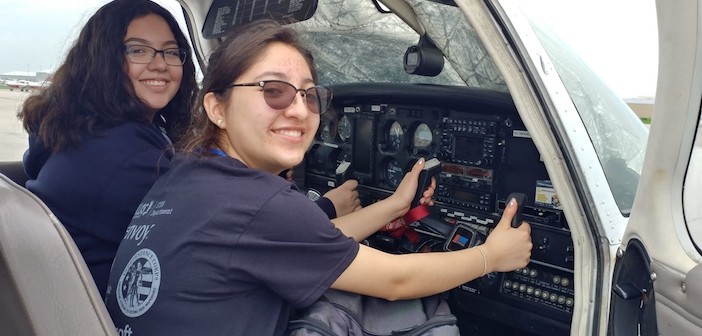 Finally, we  board the charter plane and fly back in Dallas, both exhausted and thrilled from a trip we will never forget.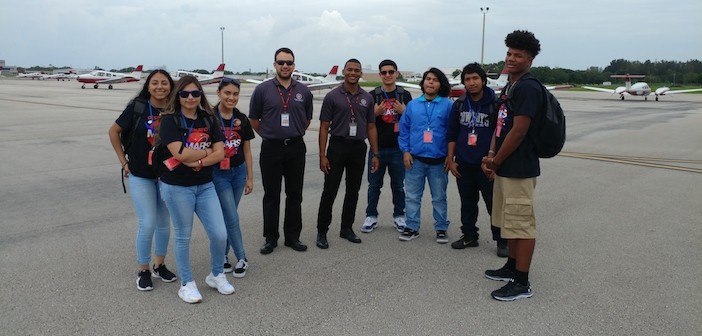 These sponsors made the trip possible
American Airlines
Buzz Aldrin ShareSpace Foundation
Congressional Medal of Honor Foundation
Dallas ISD STEM Department
Envoy Air Inc.
Florida Institute of Technology ~ College of Aeronautics
Microsoft Corp
Sheraton DFW Airport