Students at N.W. Harllee Early Childhood Center were all smiles as they received early Christmas presents: draw string backpacks full of pre-approved supplies donated by FedEx Office.
FedEx Office donated 1,000 of these backpacks to Dallas ISD as part of its FedEx Cares Day, 300 of which went to Harllee. Usamah Rodgers, Assistant Superintendent of Strategic Initiatives and External Relations, spoke at the FedEx Office headquarters and thanked the business for supporting Dallas ISD students.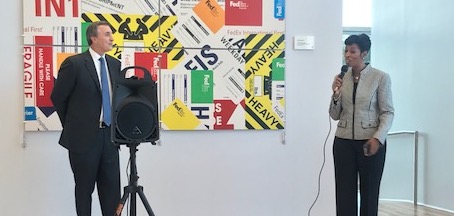 "We were extremely excited that FedEx Office provided Dallas ISD students with backpacks through the Jingle, Mingle and Give project," Rodgers said. "FedEx is a valued district partner and supports many Dallas ISD programs, including the Collegiate Academies."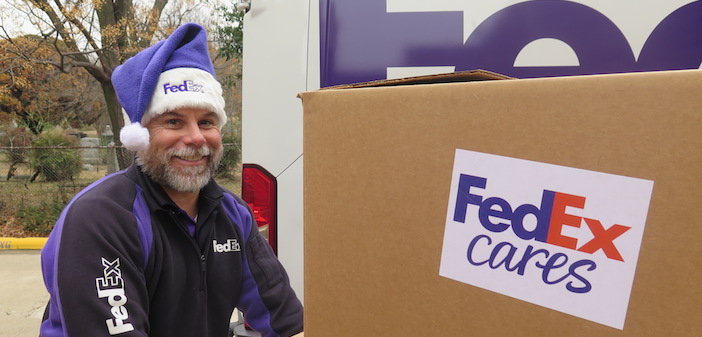 For their part, Brian Philips, CEO and president of FedEx Office, said he couldn't think of a better way to get in the holiday spirit than to come together and give back to the community.
"During our annual FedEx Cares Jingle, Mingle & Give event, we teamed up with the Salvation Army and hundreds of our team members assembled backpacks filled with supplies for pre-k and kindergarten Dallas ISD students," Philips said.