Students from L.V. Stockard Middle School's AVID program had the opportunity to visit Southern Methodist University in November to discover what life is really like as a college student.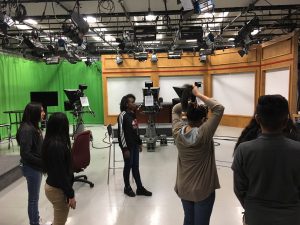 While at SMU, students visited with a professor of Journalism, took a tour of the school's media center, and learned about different scholarships that are available to students looking to attend SMU.
The AVID program at Stockard is working to erase the opportunity gap and provide our students with life experiences they might not otherwise have. AVID (Advancement Via Individual Determination) is a program that teaches students skills such as note-taking and organizing schoolwork to boost their academic success and help prepare them for college.