Can you spell A-W-E-S-O-M-E?
Joe May Elementary School hosted its annual Spelling Bee on Dec. 5, with CBS 11 News anchor Ken Molestina serving as the guest pronouncer.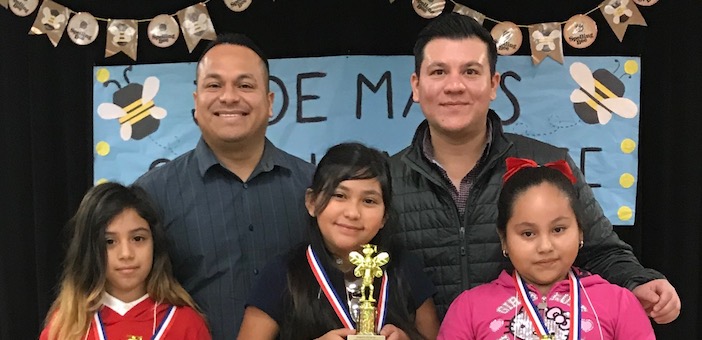 After several rounds of elimination, the winners are:
1st place: Arielle Hernandez (fifth-grade)
2nd place: Giselle De Paz Cortez (fourth-grade)
3rd place: Nicole Rivera (fourth-grade)
Those three students will now advance to the district competition.