Dallas ISD's CityLab High School offers a unique setting in the perfect environment for its focus on urban development: downtown Dallas.
Watch the video above to hear what students have to say about their experiences at the school, which opened for the first time in August 2017. Visit the school's website here.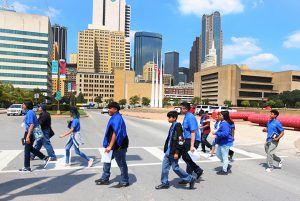 Per the school's Mission statement, the school aims "to prepare and create opportunities for students to become the next generation of citizens, design professionals, and civic leaders equipped with an appreciation and holistic understanding of the urban environment, and the knowledge and skills to design, build, and participate in the future development of the city."
To fulfill the mission, CityLab students often study an aspect of downtown by experiencing it for themselves, just steps from the school's front door. Downtown offers the perfect classroom/lab experience.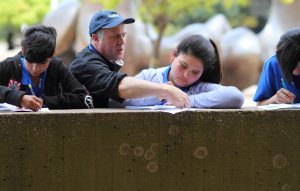 The school's Vision statement  "is to be an open enrollment inner-city high school where students use the city itself as a classroom to engage with the diverse social fabric and neighborhoods of the city. Working with community partners on real world projects, students will develop a multidisciplinary understanding of the natural world, the built environment, and the social and economic systems of the city while developing their academic and social emotional skills as they prepare for college and post secondary success."
Find out what CityLab High School has to offer your child at school fairs on Dec. 2 and Dec. 9 that will showcase the excellent offerings across Dallas ISD at Discover Dallas ISD. CityLab representatives will be on hand at all four events.