The next generation of coders, engineers and designers at John Ireland Elementary School celebrated their new tech lab that will help prepare them for a world of resources.
Heart of America, North Texas Ford Dealers, CBS EcoMedia, and district officials unveiled the new tech lab at a ribbon-cutting ceremony on Oct. 27. The new tech lab includes vibrant paint, new furniture, and inspirational décor. Students will be able to use a flat-panel TV and 25 Chromebooks in the collaborative learning space.
"For more than 10 fruitful years, Dallas ISD has partnered with Heart of America in creating top-notch reading environments. And now this new library/tech lab will merge cutting-edge technology with the magic found on the pages of a book," said Tom Hayden of Dallas ISD's Volunteer and Partnership Services. "We are forever grateful to CBS EcoMedia and the North Texas Ford Dealers for making this dream a reality for John Ireland Elementary."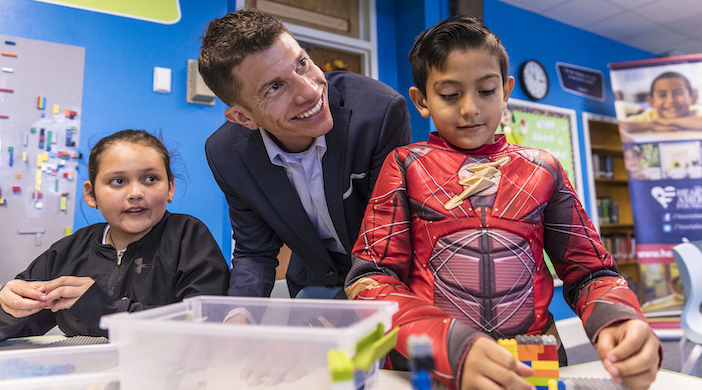 Ireland Elementary School is committed to empowering students to become global learners. Learn more about the school here.