Sixty district directors from across the country visited two Dallas ISD schools to see their successful AVID programs in action.
AVID, which stands for Advancement via Individual Determination, is a global organization dedicated to closing the achievement gap by preparing all students for college and postsecondary opportunities.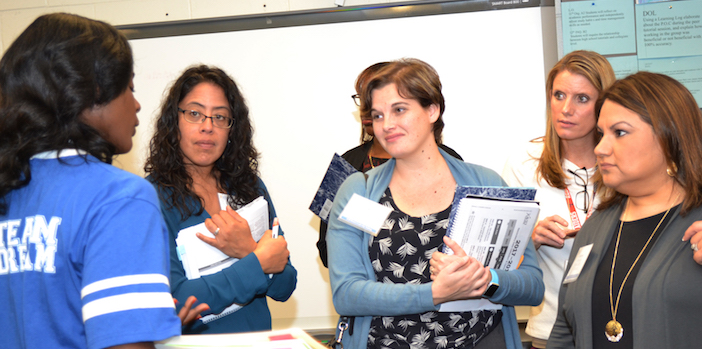 The directors visited Felix G. Botello Elementary School and A. Maceo Smith New Tech High School to see the students, unique instructional strategies and dedicated staff that help make the AVID program a success on their campuses. The AVID Center typically chooses at least two school districts each school year to expose District Directors to exemplar campuses nationwide.
Dallas ISD is celebrating its 15th year with AVID. Dallas ISD AVID Coordinators Ebony Palmer and Tamika Stevenson said they are proud the directors got to see the district's great program in action.