Dallas ISD's ongoing "Super Heroes: Teaming for Success" initiative hit a major milestone on Sept. 26.
The district hosted a schoolwide literacy celebration for more than 500 students at Paul L. Dunbar Learning Center in South Dallas. The initiative, which has the goal of fostering a lasting culture of literacy within the district, will increase access to books in both the classroom and in students' homes.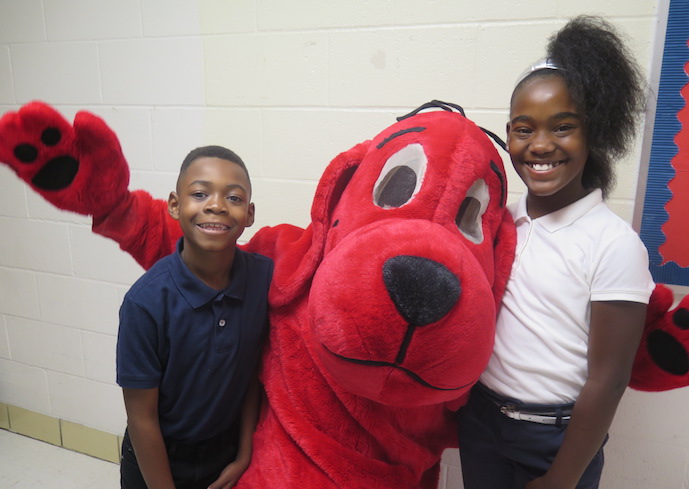 This event included the unveiling of classroom library makeovers for all pre-K – 5 classrooms at the elementary school, donated by Scholastic, the global children's publishing, education, and media company. Presenters and special guests included the world-renowned literacy expert and author Pam Allyn and Clifford the Big Red Dog.
Students participated in classroom read-alouds and received three free books of their choice for their home library. Teachers received copies Allyn's book, Every Child a Super Reader, to extend their professional development.