When Hurricane Harvey hit the Texas Gulf Coast region, 11-year-old Bianca Reynoso knew she wanted to help.
So, the Alex Sanger Elementary School student did what she does best: she baked.
For the next 12 hours, she stood tirelessly in her kitchen preparing goodies for a bake sale that would benefit students attending Dallas ISD who were impacted by Hurricane Harvey.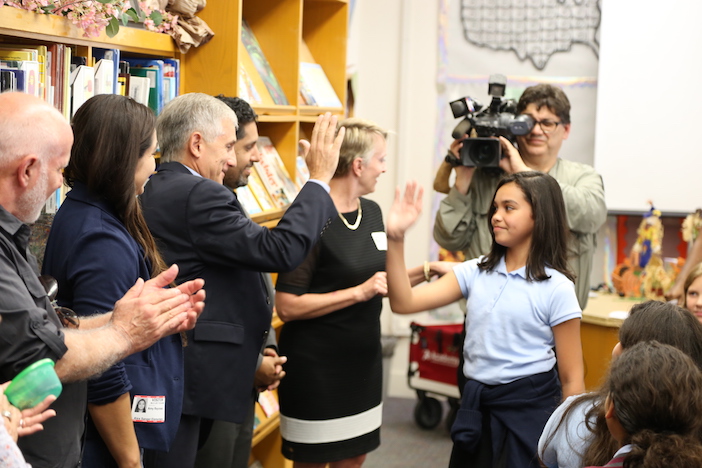 Soon after, she sold various homemade treats to people whom she never met to benefit peers she never met. And on one Sunday afternoon, Reynoso raised nearly $500 for victims of Hurricane Harvey.
On Sept. 21, the sixth-grader presented United Way of Metropolitan Dallas with the money she raised—an impressive $486.83, to be exact—during a special check presentation at the school.
Dallas ISD Board President Dan Micciche and Bianca's mom, Amy Reynoso, took part in the special honor.
"She worked very hard to get this going, and I [wanted]her to see where her hard work is going," Amy Reynoso said.