A new statewide texting-while-driving law has gotten perhaps the most attention lately. It extends the ban on using handheld devices behind the wheel that was already in effect for active school zones.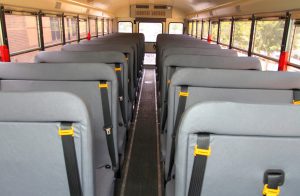 However, there are a few other laws now in effect as of Friday, Sept. 1, that directly affect Texas students.
Here's a brief list:
Called "David's Law," SB 179 aims to curb cyberbullying, making it a Class A misdemeanor to use texts, emails, social media or other digital means that encourage another child to harm or kill themselves. The law is named in memory of David Molak, a student at Alamo Heights High School in San Antonio who committed suicide in January 2016 at age 16 after he was bullied on Instagram.
With the passage of HB 367, school employees can now provide hungry students with free leftover food, which can be stored on campus and distributed in any manner that abides by health codes.
New school buses must have shoulder-to-lap seatbelts for all riders, per passage of SB 693.
Other measures enacted by the state Legislature during this year's session already in effect provide free pre-kindergarten for the children of police officers killed or injured in the line of duty; prohibit disciplinary suspensions for children through the second grade; and mandate longer grace periods for paying school lunch bills.