A little help can go a long way in making a significant difference in a student's life.
That was the message at the March 29 kickoff event for the Stars on the Rise Scholarship Program, which is organized by the Greater Dallas Hispanic Chamber of Commerce (GDHCC) and helps make college possible for deserving students. The kickoff event emphasized how Dallas ISD employees and outside community members can donate a small amount to the scholarship fund and still make a significant impact on a recipient's life.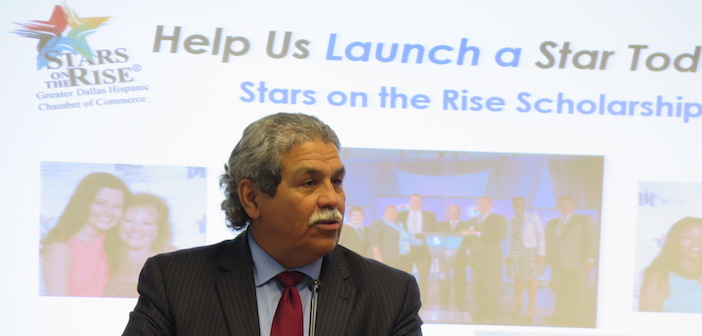 Superintendent Michael Hinojosa recalled at the kickoff event how, as a student at Sunset High School, a $500 college scholarship changed the course of his life.
"The scholarship bought me a dream that someone else believed that I could go to college, and that changed my life," he said. "That's what these scholarships do for our students."
GDHCC through Stars on the Rise has awarded $10 million in scholarships since the early '80s to 3,000 students, most of whom are Dallas ISD graduates. GDHCC President Rick Ortiz said the $10 million in scholarships have made a significant impact on many lives in the Dallas area.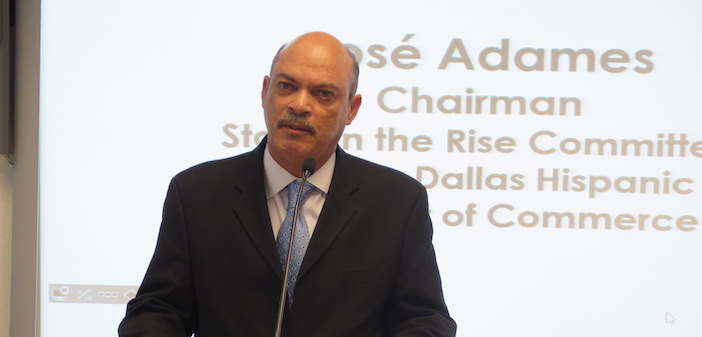 Dr. Jose Adames, president of El Centro College and chair of Stars on the Rise, said while a $500 scholarship might not seem like much to some people, it's critically important for students looking to cobble money together to go to college.
"It's also a signal to the students that they are valued, and that people believe they are college material," he said. "That recognition and push is all they need to be successful within our university system."
People can donate online to the Stars on the Rise Scholarship by going here. Dallas ISD employees have the option of automatically donating a set part of their monthly check to the scholarship fund. Employees can go here to learn more about how to participate.
Campus and central office Stars on the Rise coordinators will be receiving their packages in the mail by Friday, so they can start their campaigns. Jean Fridays are back, another fun way to raise money. The deadline to raise funds for Stars on the Rise is Friday, April 28.
For more information on Employee Giving campaign, visit visit: https://www.dallasisd.org/StarsOnTheRise