KPMG recently sponsored a Read to Succeed Book Fair at Onesimo Hernandez Elementary School.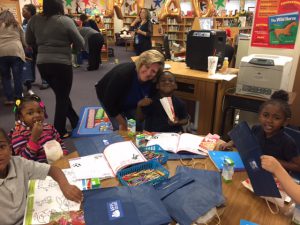 Each student had the opportunity to choose five books and enjoy some word games and snacks. Also, KPMG partners and staff members visited upper grade classrooms to talk about how important math is in their jobs.
This book fair was in addition to many other gifts provided by KPMG this school year. KPMG has donated books for all students at 15 schools, distributed 5,000 at the district's Read to Me event on March 4, and committed to an additional $35,000 for books to be distributed to all students enrolled in the district's summer school programs.