Update: March 9, 2018: This article was to promote the Spring Break meals being offered in 2017. Go here to see where Spring Break meals are being offered in 2018
Twenty-five Dallas ISD schools will serve a free morning snack and lunch over Spring Break.
Anyone who is age 18 and under can show up to any of the 25 Dallas ISD schools for a free meal. The Spring Break Meals Program ensures children won't go hungry, even during vacation.
Breakfast will be served 8 a.m.–9 a.m., and lunch will be served from 11 a.m.-12 p.m. The meals will be served from Monday, March 13, through Thursday, March 16.
Click here to see an interactive map of the schools participating in the Spring Break Meals Program.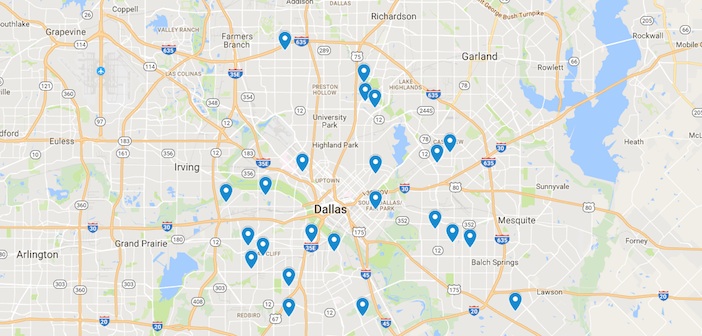 Here are the locations participating in the Spring Break Meals Program:
Sam Tasby Middle School, 7001 Fair Oaks Ave.
Lee A. McShan Jr. Elementary School, 8307 Meadow Road
Young Men's Leadership Academy at Fred F. Florence Middle School, 1615 N. Masters Dr.
San Jacinto Elementary School, 7900 Hume Dr.
Jill Stone Elementary School at Vickery Meadow, 6606 Ridgecrest Road
Lenore Kirk Hall Elementary School, 2120 Keats Dr.
George Washington Carver Creative Arts Learning Center, 3719 Greenleaf St.
Kleberg Elementary School, 1450 Edd Road
Tom C. Gooch Elementary School, 4030 Calculus Drive
Felix G. Botello Elementary School, 225 S. Marsalis Ave.
J.N. Ervin Elementary School, 3722 Black Oak Drive
Arturo Salazar Elementary School, 1120 S. Ravinia Drive
Esperanza "Hope" Medrano Elementary School, 2221 Lucas Drive
Gabe P. Allen Charter School, 5220 Nomas St.
Albert S. Johnston Elementary School, 2020 Mouser Lane
Paul L. Dunbar Learning Center, 4200 Metropolitan Ave.
Edwin J. Kiest Elementary School, 2611 Healey Drive
W.W. Samuell High School, 8928 Palisade Drive
J.L. Long Middle School, 6116 Reiger Ave.
Barbara Jordan Elementary School, 1111 W. Kiest Blvd.
Anson Jones Elementary School, 3901 Meredith Ave.
Adelle Turner Elementary School, 5505 S. Polk St.
George W. Truett Elementary School, 1811 Gross Road
Leonides G. Cigarroa Elementary School, 9990 Webb Chapel Road
Julius Dorsey Elementary School, 133 N. St. Augustine Drive