The First Book Network in conjunction with Alliance has donated 40,000 brand new books to Dallas ISD.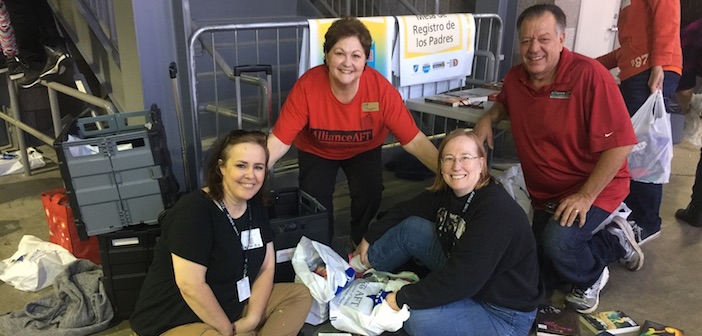 The books were dropped off in bulk at the Allen Field House. Volunteers then got hard at work organizing and sorting the books.
Teachers, principals, and students who registered with the First Book Network for free were then able to come and pick up the donated books.