Students from the Pinkston Prep Collegiate Academy participated in a service learning and network/leadership building project at Art Walk West.
The West Dallas Chamber of Commerce sponsored the event. Two Pinkston Prep advisory board members, Shawn Scott and Richard Mauldin, currently serve as chamber board members.
The students were in charge of the Fabrication Yard, which is a graffiti friendly zone in West Dallas. Students passed out flyers, water, paint, and cleaned up after the artists. They witnessed how the artists' social media accounts were designed to promote the event.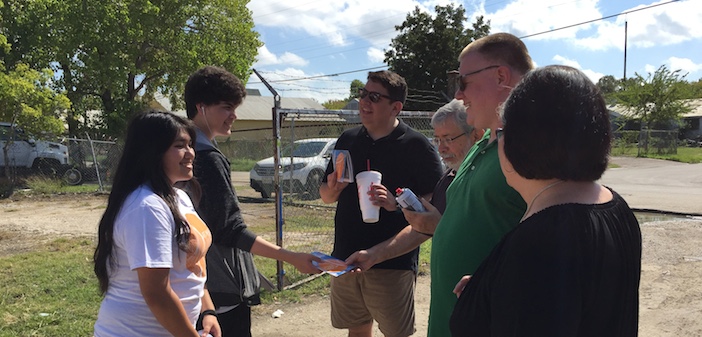 "This experience provided our IT pathway students with networking and leadership skills, as well as grew their confidence," said Sarah Maronen, the Pinkston Collegiate Academy Coordinator. "We are very thankful to the West Dallas Chamber of Commerce and the Erin Cluley Art Gallery for making this happen for our students."
As a bonus, a graffiti artist created a piece just for the students.