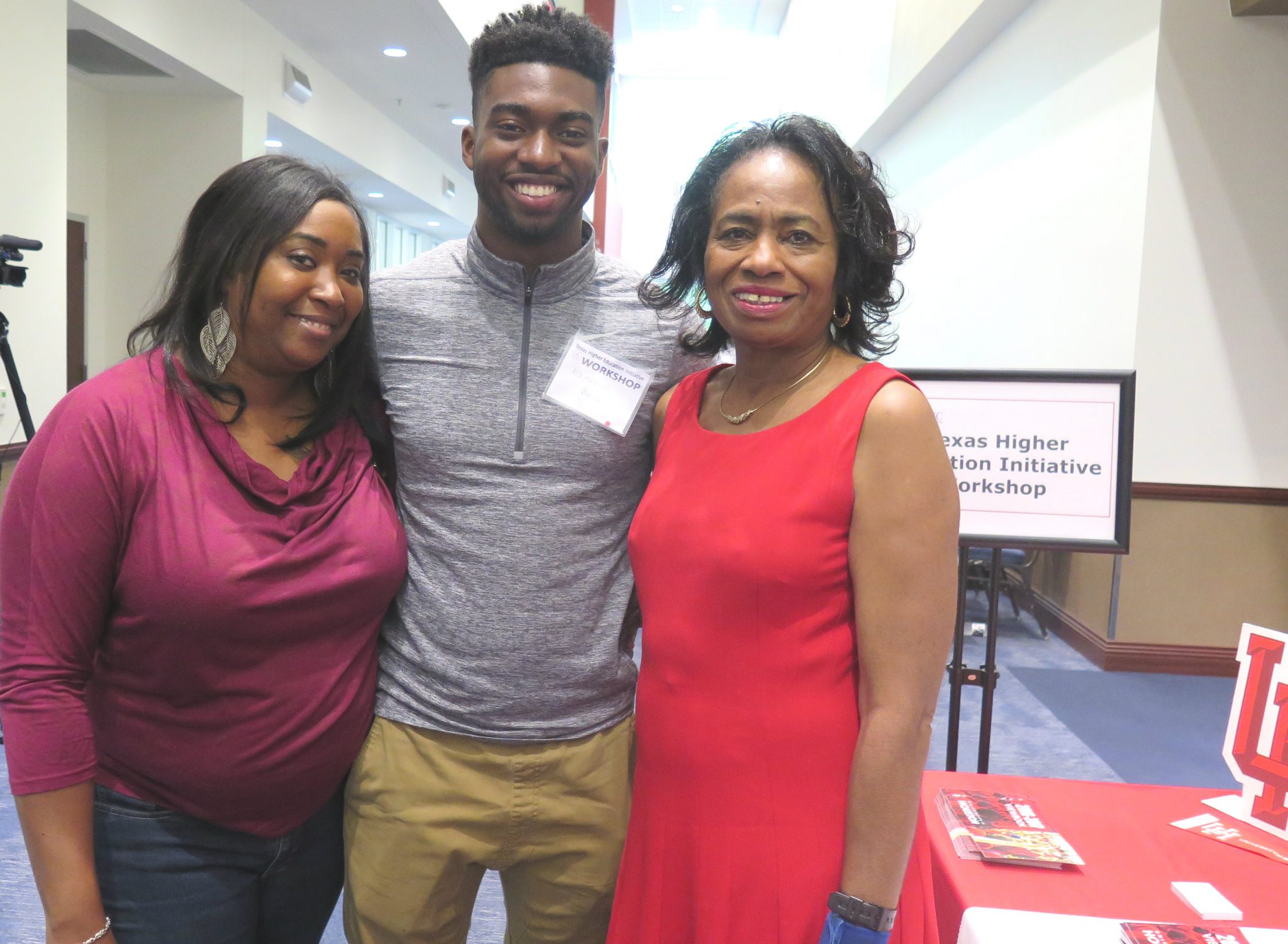 Seventy Dallas ISD seniors are receiving special assistance selecting, applying for and securing financial aid for college thanks to a collective of organizations that have formed the Texas Higher Education Initiative.
St. Luke "Community" United Methodist Church, 12 Texas colleges and universities, and four area school districts created the initiative to streamline the college admissions process for first-generation students interested in attending Texas colleges.
On a recent Saturday morning, the initiative partners invited ninety area high school students to talk with college admissions officers, learn how to write winning college essays and to get help navigating the higher education financial aid system.
Regina Rice, director of Dallas ISD's African American Success Initiative worked with counselors from six district high schools to select 70 seniors to receive support selecting, getting admitted to, and paying for college. She said the program's college partners are waiving application fees for the students and that several will award full scholarships to select students. Initiative partners plan to follow the students through college admission.
David W. Carter High School senior and athlete Kizmarion Burns and his mom, Rosalind, were able to get answers to many of their questions about admissions and financial aid at the event. Kizmarion, who plans to play college football and study computer science in college, said it was helpful to speak one-on-one with college representatives. His mom agreed. "This is very helpful for me as a parent and for him. It gives us information on scholarships and the schools to prepare him and myself," she said. "It's a joy to have a senior getting ready for college, but it's also a lot of work. This has helped me to understand a lot of what we have to get prepared for."
Initiative committee member Dallas ISD Trustee Joyce Foreman said the effort is just the ticket for families who need assistance navigating the college admissions process. "This group is probably just what our students need because the resources all come together in one package as opposed to students trying to figure out what the next steps are. It also gives students an opportunity to look at more than one school."
Foreman, who credited St. Luke church with spearheading the initiative, also said the group's work supports the district's student achievement goal aimed at getting more students enrolled in college.