On Thursday, April 21, about 400 fifth-grade students from the Hillcrest Feeder Pattern representing Pershing, Dan D. Rogers, Preston Hollow, Kramer, and Anne Frank elementary schools joined together for team building activities at the AT&T Stadium in Arlington.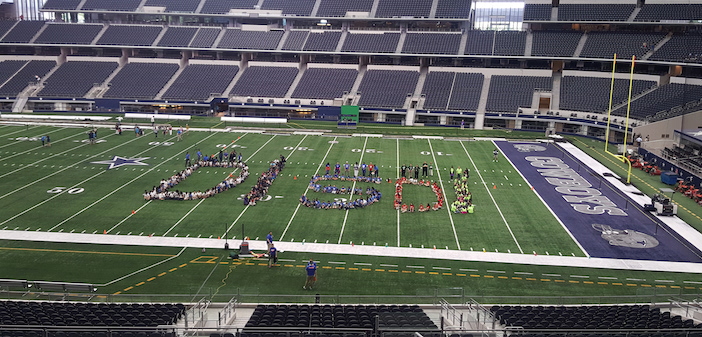 The trip was partially sponsored by generous donors from around the metroplex and was designed as an opportunity to bring all the fifth-graders from across the feeder pattern to meet each other and to ease the transition from elementary school to middle school.
Students took part in team-building activities with Group Dynamix, where they engaged in fun activities and were grouped with students from different elementary schools on the field of the stadium. From there, groups were taken to tour the stadium and even had lunch in the stands.