The Dallas Independent School District announced today the appointment of Colorado educator Ivan Duran, Ed.D. as the district's new deputy superintendent. Duran will join the district in July to replace the district's current Deputy Superintendent Ann Smisko, who is retiring.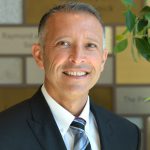 A veteran of 26 years in public education, Duran most recently served as assistant superintendent for Elementary Education for Denver Public Schools, where he led and supervised the system's Elementary Education Division comprised of more than 90 early childhood centers, elementary and K-8 schools. His previous experience includes service as instructional superintendent, director of Instructional Technology, principal, assistant principal and teacher – all in Colorado school districts.
In addition to his teaching and leadership experience, Duran has managed federal and state grant funding for education projects and initiatives and leveraged business-community partnerships to provide additional resources to schools.
Dallas ISD Superintendent of Schools Michael Hinojosa, said he welcomes Duran's broad base of expertise in curriculum and instruction, professional development and budget management. "Dr. Duran brings an extensive background in public education and community involvement and outreach that will prove valuable to our district as we seek to build stronger relationships with the community," said Hinojosa. "We look forward to adding his significant depth of experience to our district leadership team."
Duran holds a doctorate in Education Leadership and Policy Study from the University of Denver, a master's in Curriculum and Instruction from the University of Colorado and a Bachelors in Elementary Education.
"I am thankful for the opportunity given to me by Dr. Hinojosa to serve the students, staff and community of Dallas ISD," said Dr. Duran. "I look forward to helping to continue the work of ensuring that all Dallas ISD students are ready for college and the workforce."