All it takes is giving up one Starbucks drink—or a Happy Meal—a month to make a significant difference in a student's life.
That was the main message at Tuesday's kickoff event for the Stars on the Rise Scholarship Program, which is organized by the Greater Dallas Hispanic Chamber of Commerce (GDHCC) and helps make college possible for deserving students. The kickoff event emphasized how Dallas ISD employees and outside community members can donate a small amount to the scholarship fund and still make a significant impact on a recipient's life.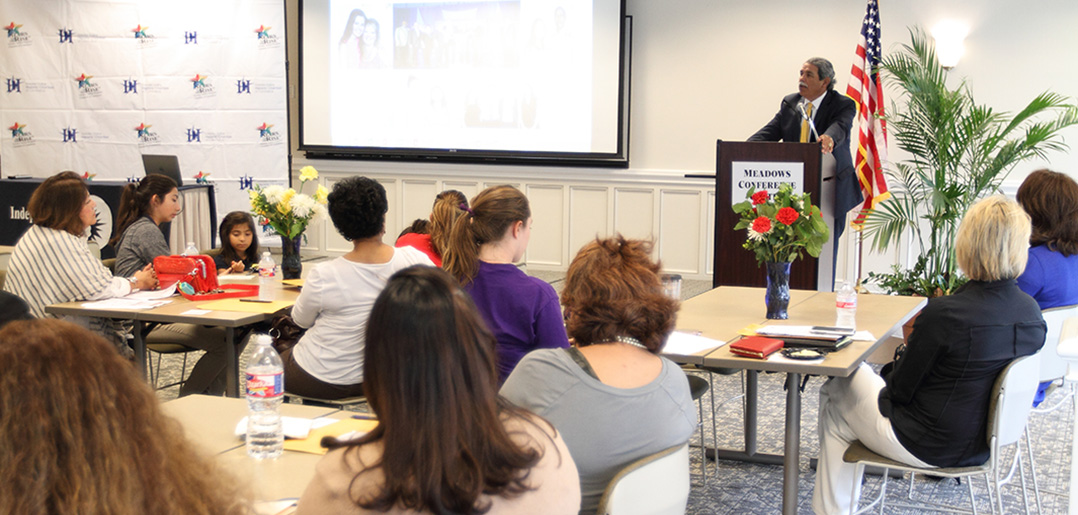 Superintendent Michael Hinojosa recalled at the kickoff event how, as an aimless student "with an afro and platform shoes" at Sunset High School, a $500 scholarship from Future Teachers of America changed the course of his life. The scholarship encouraged him into the teaching field, which led to him becoming involved in school leadership and, later, being named superintendent.
"A scholarship, even a small one, can change a student's perspective and buy them a dream," Hinojosa said. "And giving up that one Starbucks drink a month to contribute to the Stars on the Rise scholarship can help change a student's life."
Through Stars on the Rise, GDHCC has awarded $30 million in scholarships over 30 years to students, most of who are Dallas ISD graduates. GDHCC President Rick Ortiz said the $30 million in scholarships have made a significant impact on many lives in the Dallas area.
Dr. Jose Adames, president of El Centro College and a GDHCC board member, expanded on Ortiz' statement, saying that some students at El Centro can only attend the college through scholarships such as Stars on the Rise.
"The commitments we make to support our students are so important. We can help change their lives through higher education," Adames said. "And, for some students, that is only possible through a scholarship."
People can donate online to the Stars on the Rise Scholarship by going here. Dallas ISD employees have the option of automatically donating a set part of their monthly check to the scholarship fund. Employees can go here to learn more about how to participate.
Today is the deadline for seniors to apply for a Stars on the Rise Scholarship. The scholarship, which rewards academic excellence, is open to all students regardless of ethnicity or immigration status.