Urban Park Elementary staff, teachers, and parents worked together to put on an out-of-this-world STAAR pep rally for the school's third-, fourth- and fifth-graders on Wednesday.
The rally, which aimed to motivate the students taking the first round of STAAR exams next week, started with the third-, fourth- and fifth-graders parading across the front of the school as younger schoolmates cheered "si se puede" and "may the scores be with you!" Meanwhile, the Skyline High School drumline performed high-energy arrangements that had students dancing and nodding their heads.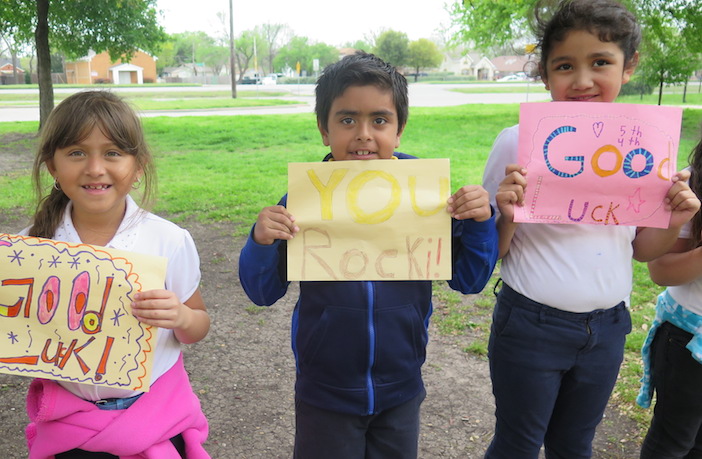 The students then entered the auditorium, where they were greeted with flashing lights and encouraging words from Principal Armando Rendon.
"You are going to do your best. That's what we expect out of our teachers, our staff, and out of you," he said. "Keep trying, keep working, and keep using everything you've learned all year. And it's not just about being prepared for the STAAR test, but for the next grade level and the grade level after that."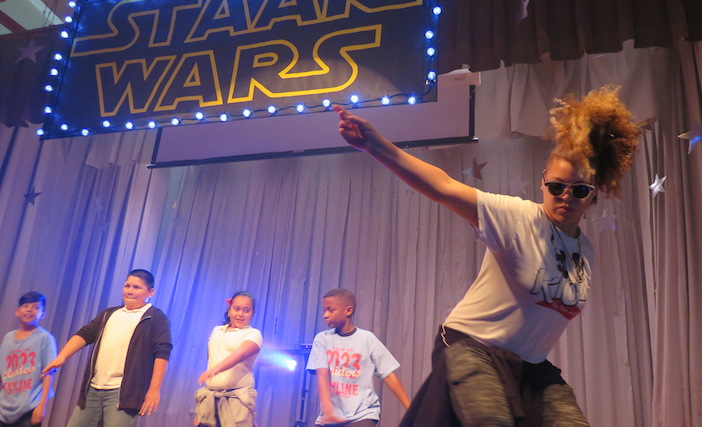 Holly Red from K104 then pumped the students up with a dance competition. She was followed by a performance from the school's dancers. When asked if they were ready for the STAAR exam, the fourth- and fifth-graders responded with an enthusiastic yes.
Rendon said the rally, which also featured custom t-shirts and handmade signs, took months to organize. He said the pep rally was a testament to the partnerships between staff, teachers, and parents that help make the school successful.
"There is a lot of care and love that goes into everything we do at Urban Park Elementary," Rendon said. "We are preparing our students for success, not just on the STAAR exam, but well into college and beyond."