The fifth grade was a memorable year for Estephanie Rodriguez. She had just moved to Dallas from Mexico and started school, not understanding a single word of English. It would have been very easy to feel out of place and discouraged, but her teacher seemed determined to give Estephanie a vibrant learning experience.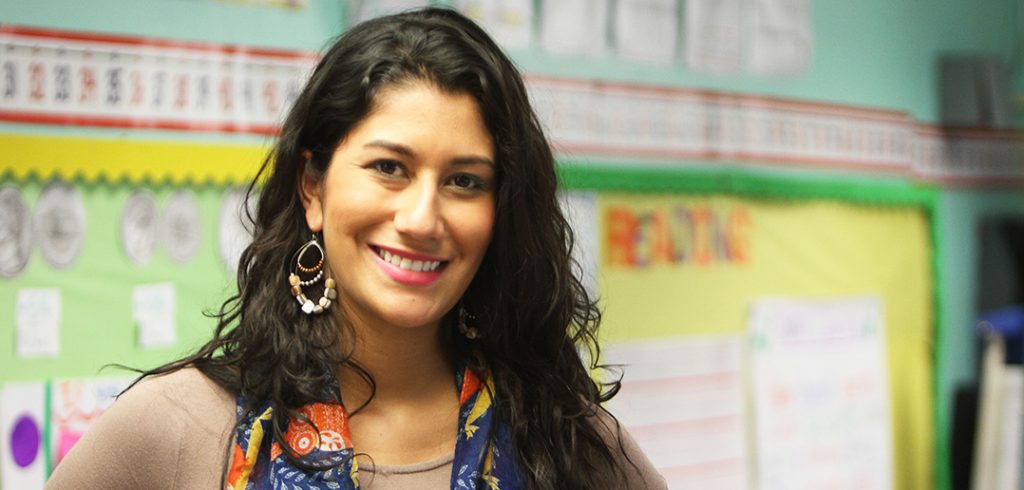 "I still remember my fifth-grade teacher; she inspired me so much," Estephanie said, remembering how so many lessons felt more like games, activities and songs with new words but familiar tunes. "She didn't speak Spanish to us, but the way she taught me, I never felt different from the other kids because I didn't speak English."
That experience became foundational.
The next year she was back in Mexico. She returned to Dallas for high school, and went back to Mexico again to attend college and start teaching in private schools. She married and returned to Dallas, where she discovered that even though she had earned a degree in Education, she needed a new teaching license to teach in Texas.
"There were a number of options, but the Compass program was very interesting to me because it wasn't online," she said. "Many people prefer online, but I prefer classes where I can actually see and work with people."
After being accepted to the Compass program, Estephanie began to wonder what she had gotten herself into. She loved sharing a class with both English and Spanish speakers, and she valued the hands-on approach over the more traditional approach she had experienced in Mexico. But her first year was challenging in ways she didn't expect. Teaching her own class and getting immediate feedback on technique, staying late in the classroom, "all the tests," and rigorous training exercises demanded her best effort.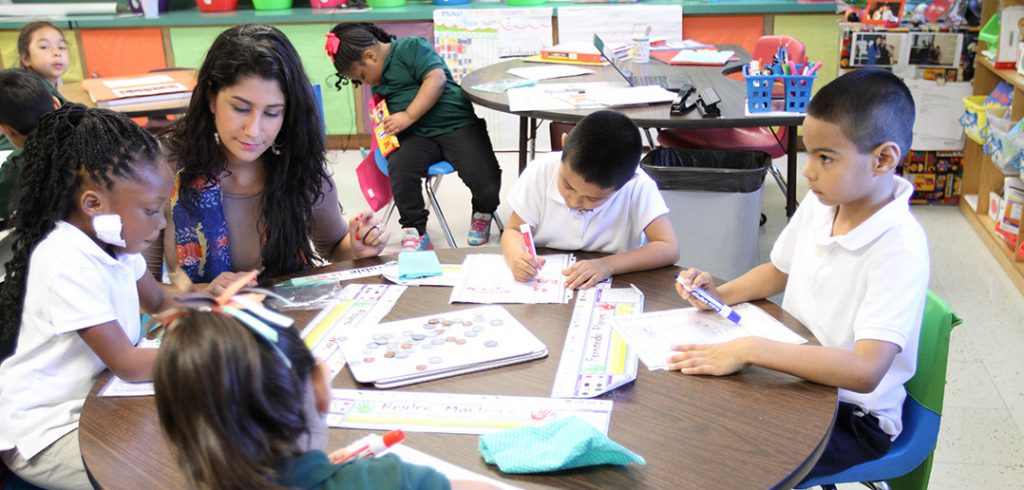 She experienced plenty of self-doubt, but similar to her experience as a fifth-grader, the teachers in the program were determined to give her confidence and clarity as she developed her skills. Candid comments from veteran teachers were at once daunting and comforting. "Put on your helmet, pretend like you're going white-water rafting, and hold on tight," she recalls one teacher telling her. "That's exactly what I did, and I'm glad I didn't give up," Estephanie said. "It doesn't necessarily get easier, but over time you get better at it."
Now in her second year as a licensed teacher in Dallas, Estephanie feels right at home. She teaches a bilingual kindergarten class that most days gives her that satisfied/exhausted feeling that comes from a hard day's work doing something you love.
"Teaching is a great career," she says. "There's a saying that I love: 'Teaching is a profession that creates all others.' It feels so great when you see all these students wanting to learn. You see their transformation. Many come in and can't write or make letter sounds, and they leave writing paragraphs. I don't know what my kids will pursue when they get older, but I know I helped them with their futures. I know that seed is going to grow."
Refer Someone To Become a Bilingual Teacher!
Compass is doubling its efforts to bring bilingual teachers to the Dallas classrooms where they are needed most. If you know someone who is considering a career change, you can refer them to Compass here. One of our recruiters will be in touch with them. You may also visit the Compass Alternative Certification page for information. Applications for the summer 2016-17 cohort are now open; apply by Sunday, Feb. 21.