Trustees expressed their support Thursday night for a proposal to give $1,000 retention stipends to veteran distinguished teachers who did not receive pay raises this year under the Teacher Excellence Initiative.
This school year, 148 veteran teachers who received a distinguished effectiveness level — placing them among the top-performing teachers in the district — received no raises because their salaries exceeded the amount set for a distinguished teacher. Another 20 distinguished veteran teachers received raises of less than $1,000 for the same reason.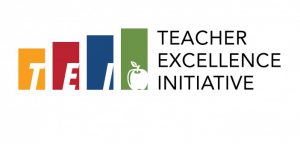 The proposal discussed at Thursday's board meeting would provide a one-time retention stipend of up to $1,000 to these 168 teachers if they remain in Dallas ISD next school year. They would receive their stipends on Sept. 15.
"We need to do everything in our power to ensure our great veteran teachers are supported and taken care of," Superintendent Michael Hinojosa said.
Trustees urged district officials to find a permanent solution to make sure high-performing veteran teachers receive the additional compensation in future years.
Karry Chapman, chief of Human Capital Management, told trustees her team is reviewing several compensation proposals.
Trustees will formally vote on the proposed retention stipends at their Feb. 25 meeting.