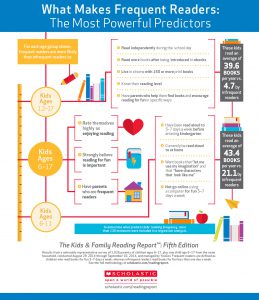 What would life be like without books and reading? The question alone is a scary thought for anyone who loves reading. The children at Cornerstone Baptist Church, one sponsor of the Feb. 20 African American Read-In, may have tapped in to that idea in coming up with the theme for the event, Reading is the Wave of Life. The theme emphasizes the importance of reading and suggests that without books and reading, life would be much less interesting.
Given that view, you might wonder why aren't more people reading and why aren't more parents reading to their children. These are great questions considering the broad body of research reflecting the powerful impact parents can have on their children's reading ability by simply reading aloud to them.
Seema Tejura, director of Dallas ISD's Reading and Language Arts Department, said studies affirm that reading out loud to children is helpful at all ages, from birth through high school. "Researchers can see differences in brain activity according to how much children have been read to at home and have books in the home," she said. In short, children who are read to become better readers.
Tejura said that's true even for children who have difficulty reading or comprehending what they read. In fact, she said reading aloud to children and regularly reading in front of children are two of the most important things parents can do to help children develop a love of reading. "Children whose parents are frequent readers are more likely to become frequent readers themselves," she said. For more about this research, see the "2015 Scholastic-Kids and Family Reading Report."
Families who want to learn more about the power of reading and have fun at the same time should plan to attend the annual African American Read-In at 11 a.m. Saturday, Feb. 20, at Cornerstone Baptist Church, 1819 Martin Luther King Jr. Blvd. There, children and adults will discuss books and reading, and families can receive books to build their home libraries. The Read-In is free and open to the entire community. The children of Cornerstone might say the goal of the event is to get everyone reading — riding the wave of life.