The nine finalists for 2015 Principal of the Year are all rated in the top three tiers of the Principal Excellence Initiative. There are four elementary level finalists, two at the secondary level, and three from magnet and special programs. The winners will be announced at an event to honor their accomplishments Dec. 9.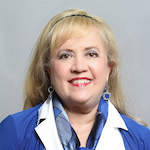 Dr. Janice Lombardi has served as principal of Trinidad "Trini" Garza Early College at Mountain View College for six years.
Lombardi works hard to foster a collaborative environment at the school, which this year was named a National Blue Ribbon Award winner. Lombardi said while the principal ultimately makes the big decisions, it's crucial to seek collective input from the various stakeholders —the community, the teachers, the parents, and the students.
Raul Pena, Lombardi's supervisor and Executive Director of the Moises Molina High School Feeder Pattern, said Lombardi's "innovative and profound instructional activity as a 21st-century leader has led to transformative teaching practices in educating the whole child."
"Her vision and drive continuously evolves the school into a mecca of learning for all students and stakeholders," Pena said.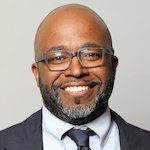 As principal of the Barack Obama Male Leadership Academy (BOMLA), Nakia Douglas is focused on the holistic development of the school's students.
His campus works on each of the district points of distinction: student engagement, family/community engagement and college and career readiness.
BOMLA Assistant Principal Michelle Neely said Douglas leads by example and makes himself available to all students.
"Mr. Douglas is the consummate professional, and everything he does is to ensure that we, as a school, are developing young men into impactful leaders through the development of their intellectual, moral, physical, social, and emotional development for the global society of tomorrow," Neely said.
Tiffany Huitt, principal of the Science and Engineering Magnet School, bases her leadership philosophy on a simple quote: "Student voice is the road to change."
She believes that meaningful student engagement is essential to school improvement and has focused her leadership on empowering students and faculty members.
"Within her first year here at The School of Science and Engineering, Ms. Huitt introduced new concepts to SEM culture, encouraging innovative and effective social events that had never been considered while instilling a passion within our teachers to not only advance our education as students, but also to connect with us on a personal level in order to inspire our maximum potential," said SEM Student Council President Alexander Perry.