Great things are happening in Dallas ISD schools every day.
Show and Tell is a weekly feature on The Hub that rounds up some of the news happening across the district into one place. If you have any story ideas for Show and Tell, email thehub@dallasisd.org.
Dictionaries donated to Hotchkiss students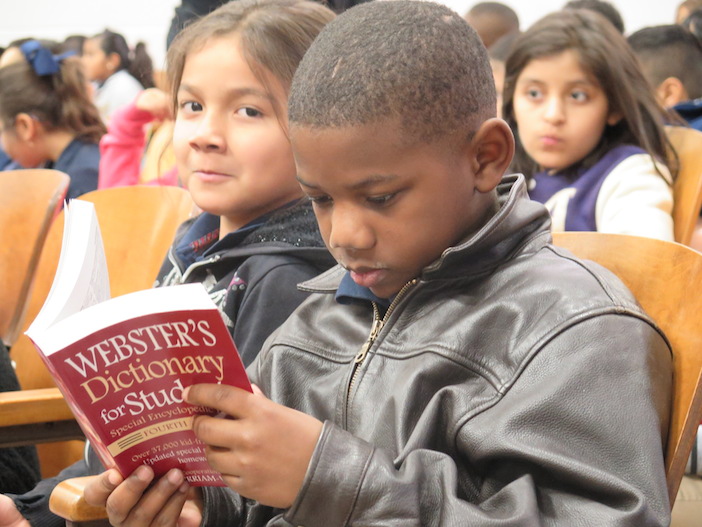 The Rotary Club of Dallas recently donated more than 130 dictionaries to third-grade students at Hotchkiss Elementary. A member of the Rotary Club of Dallas said the club donates dictionaries to 15-20 Dallas ISD schools every year to encourage students to learn new words.
KDFW weatherman visits Anne Frank Elementary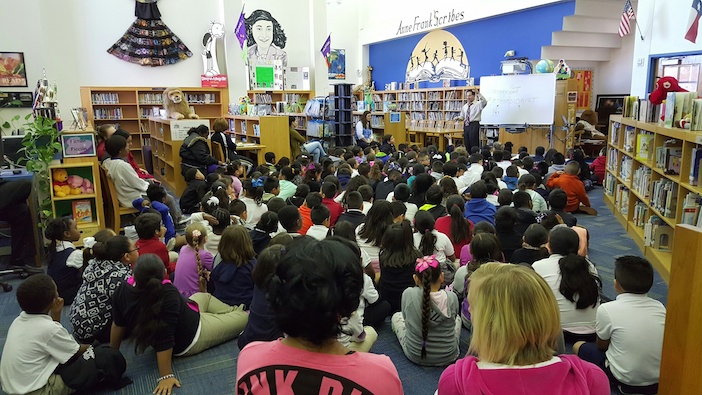 Evan Andrews, the weatherman for KDFW, recently stopped Anne Frank Elementary to talk with second-graders. Students were enthralled as Andrews talked about what a meteorologist does and the basics of weather patterns.
Financial Services' Thanksgiving Charity Drive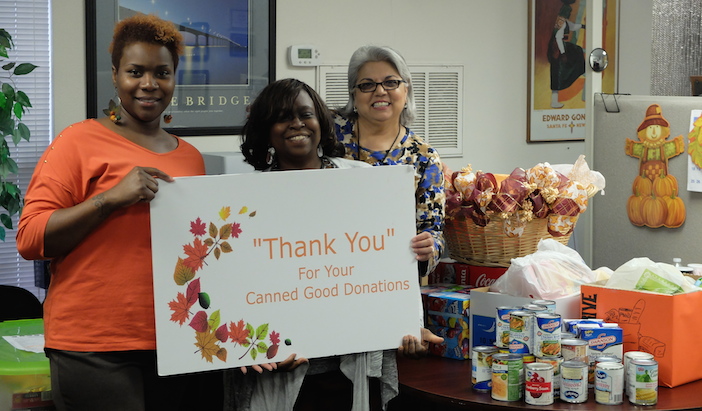 Leading up to last week's holiday, the Dallas ISD Financial Services' Annual Thanksgiving Charity Drive collected 15 Thanksgiving baskets coupled with more than $3,500 in gift cards. The gift cards and food baskets were donated to deserving Dallas ISD students and their families. The department is under the leadership of Dr. James Terry.
Books are the Beginning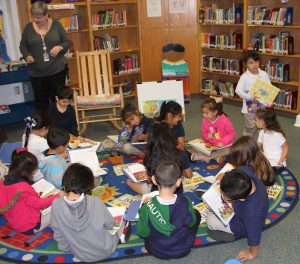 Books Are the Beginning is a charitable organization that builds libraries and donates books to needy children and schools, internationally and in the U.S. James Stafford, a board member and former teacher at Stevens Park, nominated Stevens Park to be one of the recipients of books for students this year. Students will receive one book each month from November through April. These books are for their own ownership and pleasure.
District students invited State of the City address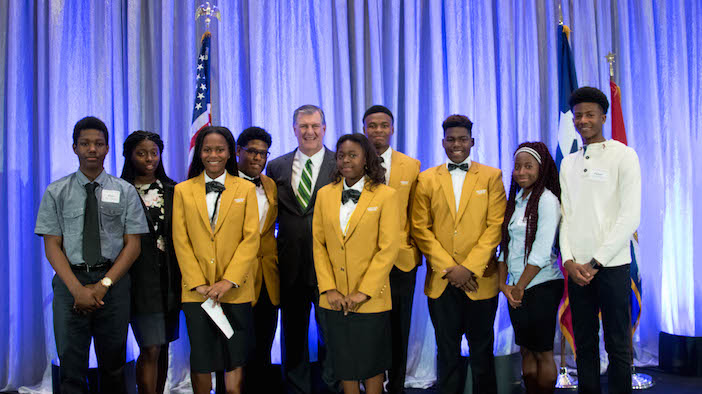 Students from James Madison High School and South Oak Cliff High School attended Mayor Mike Rawlings' State of the City address on Dec. 1. According to NBC DFW, Rawlings used the address to talk about the need to attract young people to Dallas. A Dallas ISD student posed the only question from the audience, asking the mayor what the youth's responsibility is for impacting growth in Dallas.
Dallas Reads at Maple Lawn Elementary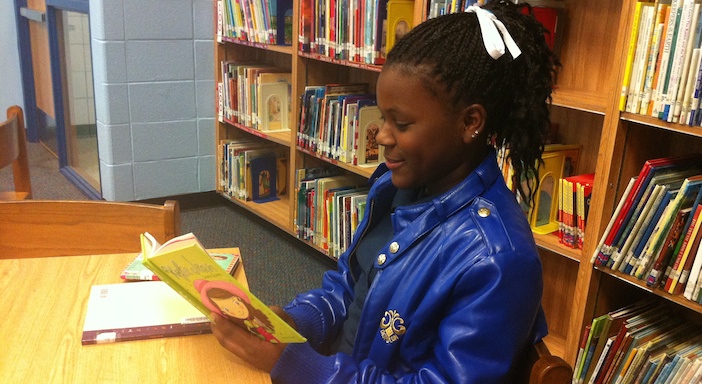 Dallas Reads, a citywide event sponsored by Dallas ISD in November, was a big hit last month at Maple Lawn Elementary. This year Maple Lawn had less of a theme and more of an unboxing of new books. Five students from Jesuit College Preparatory—Sam Weed, Alec Molter, Declan Kenny, Connor Garveg and Nate Thompson—were on hand to ensure the event went well.
Donated computer tablets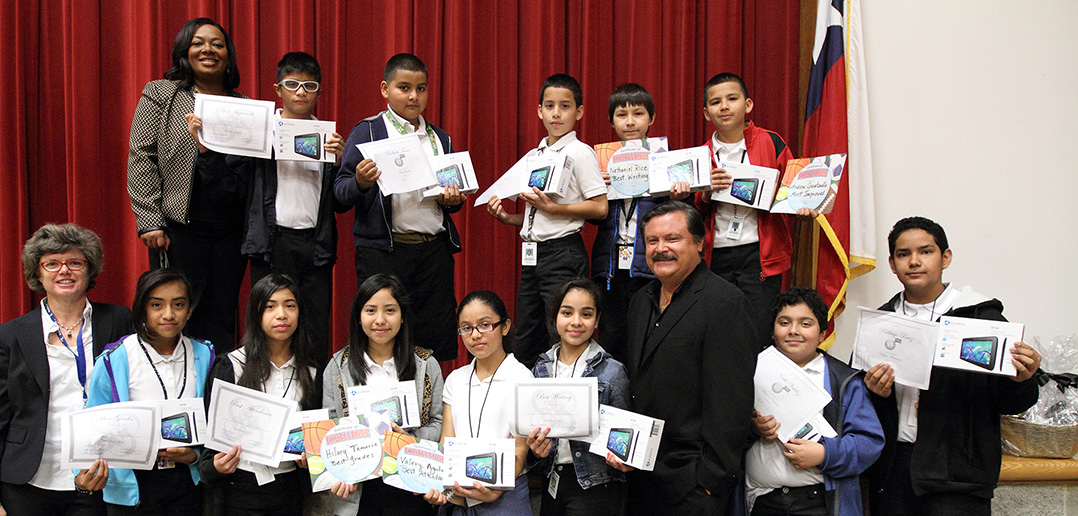 Twelve outstanding sixth-graders at Raúl Quintanilla Middle School got early holiday gifts on Tuesday, Dec. 1: computer tablets they earned through hard work. Dallas attorney Domingo Garcia purchased the 12 tablets for the students, and they were awarded to the sixth-graders in each of the grade's three halls who were most improved, had the best attendance, had the best grades across all subjects and were the best writers/readers. Principal Angela West credited teacher Lisa Taylor with making the program happen: "She has gone out in the community to find resources to and for the students. You don't know how hard she works."