Great things are happening in Dallas ISD schools every day.
Show and Tell is a feature on The Hub that rounds up some of the news happening across the district into one place. If you have any story ideas for Show and Tell, email thehub@dallasisd.org.
Parents help out at Bethune Elementary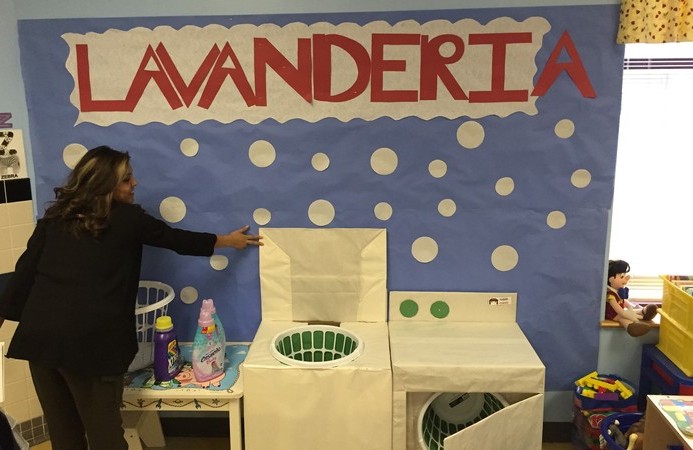 Bethune parents assisted pre-K teachers with creating various themed classroom environments for their students. Pictured are a washer and dryer made from cardboard boxes and laundry baskets. (From the Molina feeder pattern newsletter)
W.T. White alumnus earns national AP Scholar distinction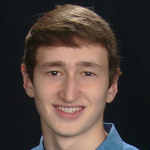 W.T. White 2015 valedictorian Daniel Stehling has been named a National AP Scholar, an award granted to those who receive an average score of 4 on all AP exams taken and scores of 4 or higher on at least eight exams. Daniel passed 14 exams. Stehling was a member of National Honor Society and competed in cross-country and track while at White. He is now also competing in cross-country as a freshman at Colorado School of Mines.
Wild Wednesdays at Hillcrest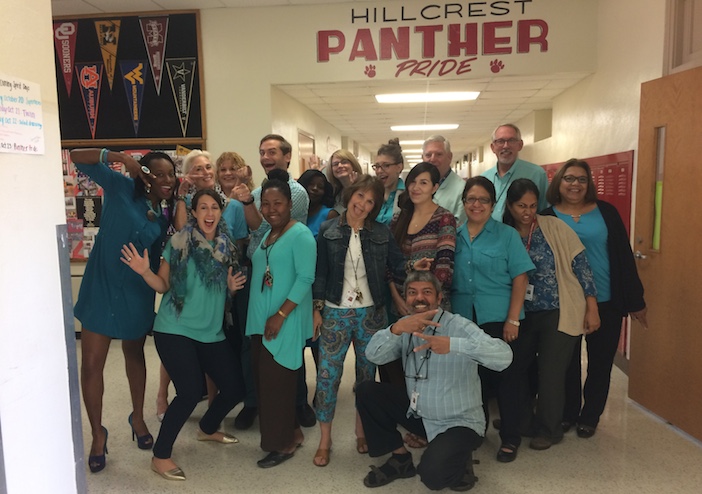 Every week at Hillcrest High School, staff members wear the same color clothing and meet before school to take group photos. The so-called "Wild Wednesdays" have boosted staff morale and been a fun way to build campus unity, according to several teachers.
BA Students Travel to Washington D.C.
Students from Bryan Adams High School Leadership Academy traveled to Washington D.C. to participate in a STEM initiative through the U.S. Naval Academy. Students engaged in STEM activities and also got an opportunity to see landmarks in the nation's capitol. (From the Bryan Adams feeder pattern newsletter)
Roosevelt students learn about future career choices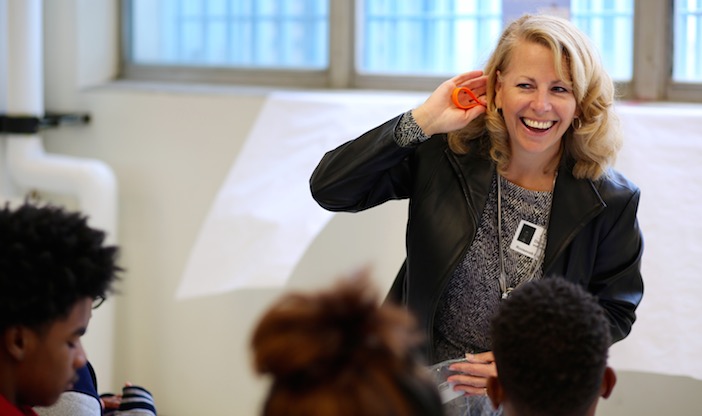 Celanese, a Fortune 500 global technology and specialty materials company, hosted the entire Roosevelt High School student body to a college and career day on Oct. 30. Students spoke with more than 50 Celanese volunteers about their future career choices and were treated to two motivational speakers.
Sock drive at Central Elementary
Central Elementary School's Student Council facilitated a Sock Drive for the month of October. Scholars from every class donated socks for local homeless men, women, and children. All donations are going to Dallas ISD's Homeless Programs.
Veterans Day program at Miller Elementary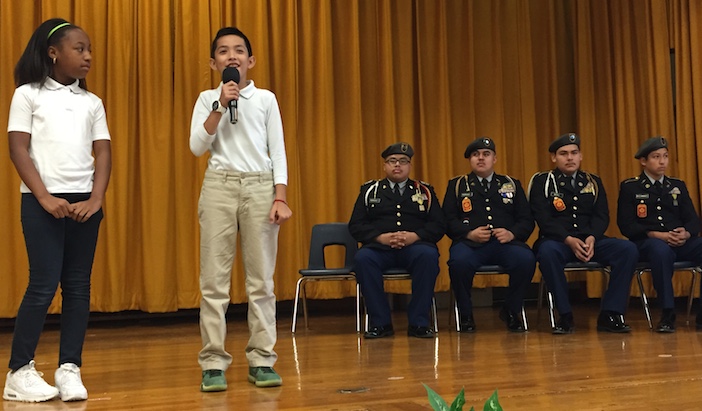 Miller Elementary hosted a Veterans Day program this week to honor those who have served in the armed forces. The program featured speeches from students, an inspirational talk from a veteran, and a presentation of the colors.
Atkinson Toyota donates shirts to Umphrey Lee Elementary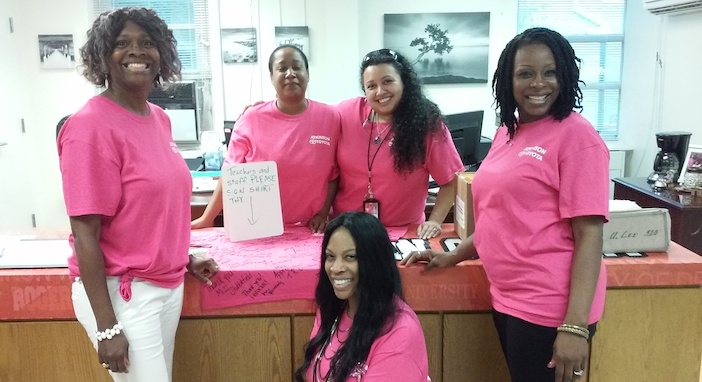 Atkinson Toyota, a Partner/Adopter of Umphrey Lee Elementary, provided pink T-shirts for the entire school's staff in observance of breast cancer awareness month. The staff wore the shirts each Friday in October.