Great things are happening in Dallas ISD schools every day.
Show and Tell is a feature on The Hub that rounds up some of the news happening across the district into one place. If you have any story ideas for Show and Tell, email thehub@dallasisd.org.
Matthew McConaughey stops by Pinkston High School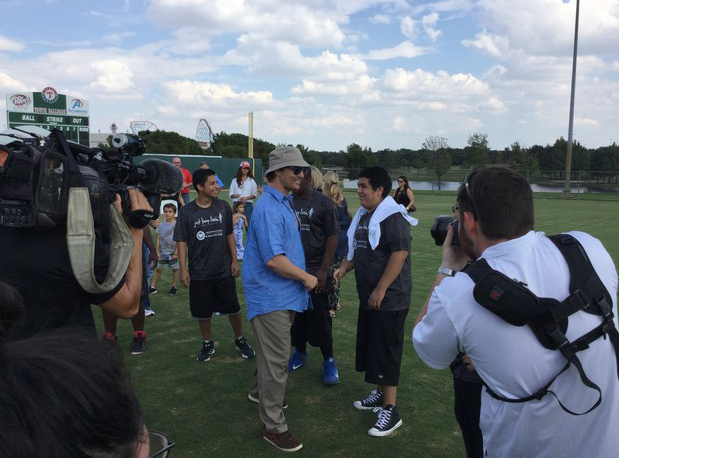 File this under alright, alright, alright: Oscar-winning actor Matthew McConaughey visited L.G. Pinkston High School last month as part of his Just Keep Livin Foundation, which is dedicated to empowering high school students by providing them with the tools to lead active lives and make healthy choices for a better future. McConaughey met many starstruck students at the school, and he talked with them about the importance of staying physically active.
Ann Richards hosts magnet fair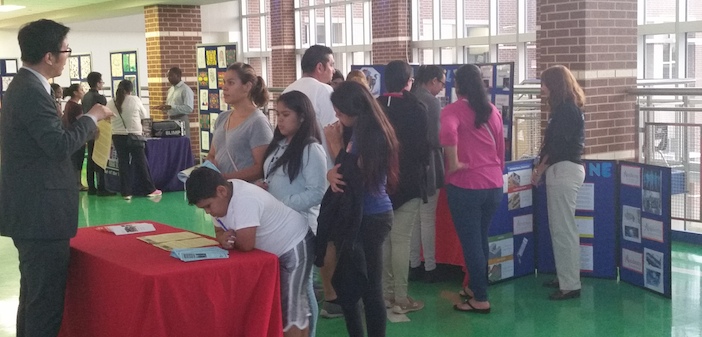 Ann Richards Middle School hosted a recent magnet fair in which students and families gathered to learn about opportunities and programs available at district magnet schools. The event was in preparation for Dallas ISD's magnet registration period, which opens in January. Fourteen magnet schools came to Richards to inform parents and students about the range of district educational options available in Dallas ISD.
Mavs player, Mavs Man visit school to promote academic progress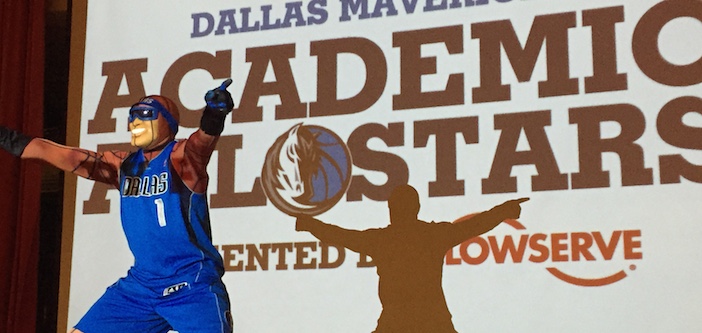 Students at the D.A. Hulcy STEAM Middle School enjoyed a visit from Dallas Mavericks player Dwight Powell and Mavs Man at a special assembly. The event served as the kick off for the Mavs Academic All Star Program, which is presented by the Flowserve Corporation. The All Star program recognizes elementary and middle school students who are either excelling in school or have made significant improvements between grading periods. Students nominated by teachers and principals can receive free tickets to a Mavericks game and get their taken picture at half court. As a special treat at the STEAM Middle School, all students and staff at the school received two free tickets to a Mavericks game.
Mills Elementary students becoming financially literate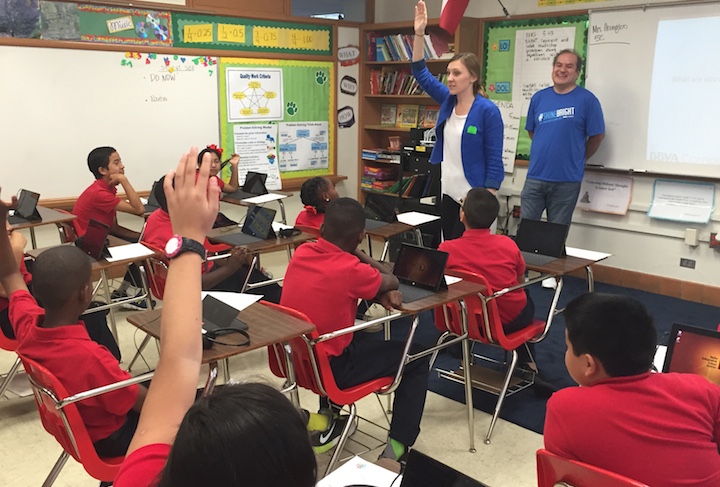 Students at Mills Elementary are learning how to become financially literate thanks to the BBVA Future Builders Program sponsored by BBVA Compass. The public-private partnership brings the EverFi – Vault Financial Literacy technology platform to provide students with access to a curriculum that enables them to become certified in Financial Literacy. Mills Elementary, which is an ACE school, launched the program on Oct. 28. In addition to teaching students a tested standard, the financial literacy program helps prepare students for college and career readiness and life outside the classroom. Last year, 83 Dallas ISD elementary schools participated in the program.
Dan D. Rogers alum return to school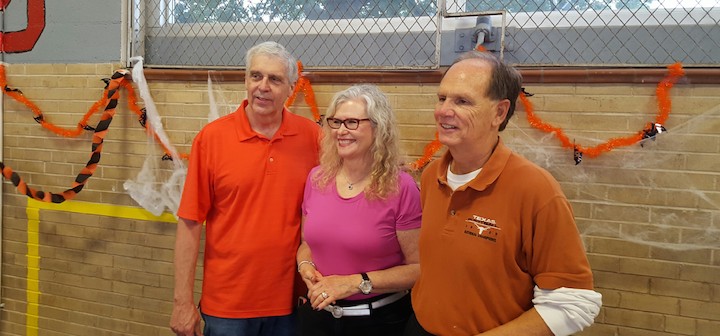 Three Dan D. Rogers alum returned to their old stomping grounds during a fall carnival last month. James Tacker, Norma Wolfson, and Jack Courtney spent all Saturday helping counselor Jeanne Juneau with the volunteer booth in the gym. The alums looked back at their time at the school and, in particular, how their favorite menu item, the "ice box pie," only cost 10 cents.