Recycling saves money, conserves natural resources and cuts down on waste dumped into landfills. It just so happens it can also pay off for schools.
Students at three Dallas ISD schools have embraced the practice in a major way by collecting paper waste, soft drink cans, and other recyclables on a consistent basis. Their efforts won their schools a $1,000 cash award. Funds for the awards were donated by Waste Management, Inc., the district's waste management service provider.
The award-winning schools are Skyline High School, which recycled 80.02 tons; H.W. Lang Middle School at 45.72 tons; and Lorenzo De Zavala Elementary at 30.48 tons.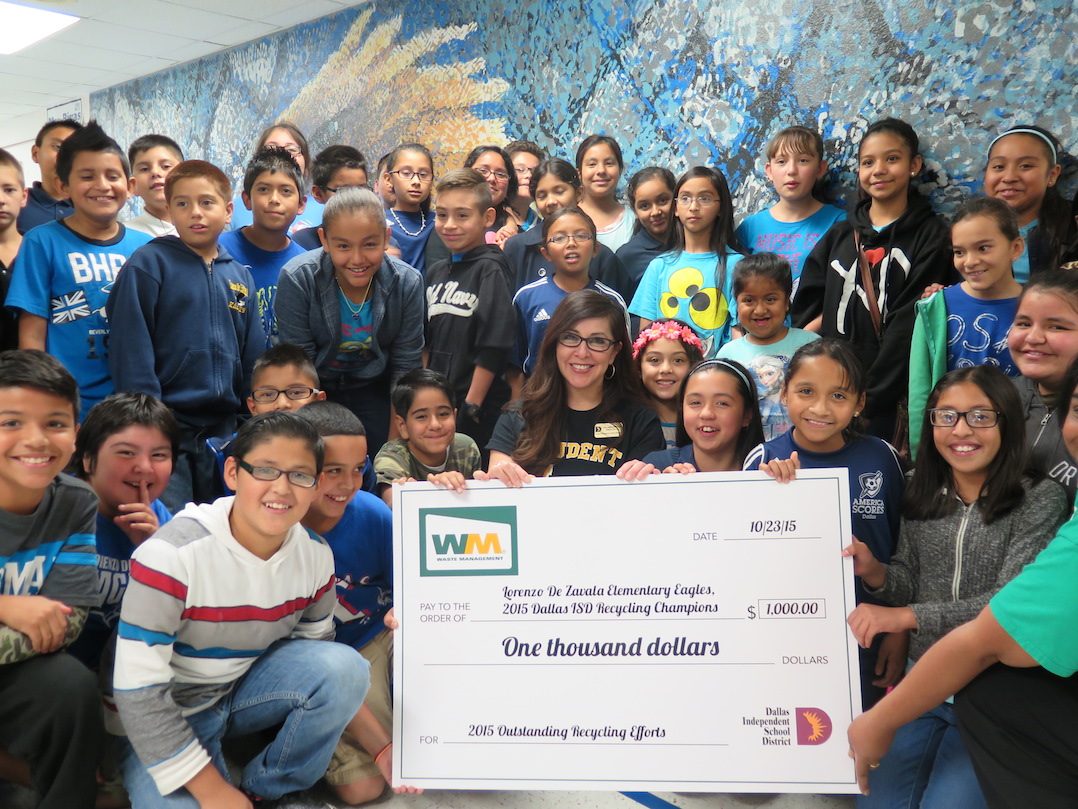 Presenting a check to Skyline High School's Green Team, Chief Operations Officer Wanda Paul praised students for their awareness and for engaging their communities by holding recycling drives and involving parents. She also acknowledged the growth of recycling programs districtwide.
"Dallas ISD's recycling program was initiated in 2013 and has grown from 5,880 tons of recycled material to more than 6,200 tons today," she said. "The recycling program continues to grow each year and now includes more than 75 recycling champions on 56 campuses and departments."
Principals and teachers who want to involve their students in recycling are encouraged to download and review these resource materials and contact the district's recycling coordinator, Aaron Rankin, at 972-925-5253 or arankin@dallasisd.org for information and training.