Dallas ISD interim Superintendent Michael Hinojosa told members of the Board of Trustees that approximately 71 percent of teachers returning to a Teacher Excellence Initiative-eligible role will see a salary increase next month.
Hinojosa made his presentation at the Trustee's regular business meeting on Sept. 24 at the district administration building. He noted the average pay raise for returning teachers this year under the Teacher Excellence Initiative (TEI) will be $2,700, which is about a 4.5 percent raise on average. More than 35 percent of returning teachers will receive a raise of $4,000–$5,000.
Hinojosa's presentation to trustees came after teachers received their first-ever TEI evaluation scorecards on Sept. 18.
"That nearly 40 percent of our teachers will receive a more than $4,000 salary increase is significant in this day and age," Hinojosa said.
Hinojosa said the TEI data shows that the teacher retention rate is higher among the most effective teachers and lower among the least effective teachers.
Below are charts regarding results of the first TEI evaluation cycle
This is a chart of the salary increases for returning teachers.

This is a chart of salary increases by effectiveness levels.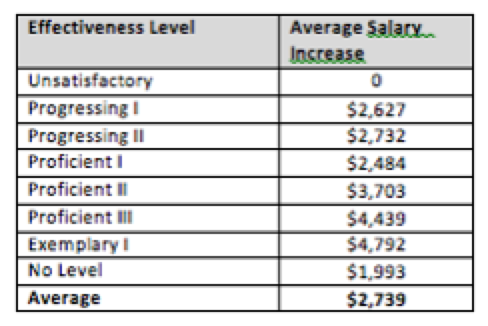 This is a chart of the teacher retention rate by effectiveness level.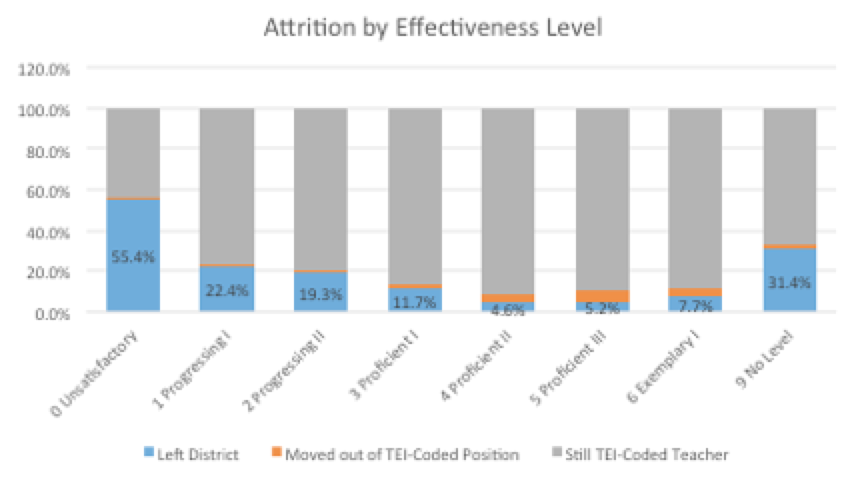 This is a chart of the effectiveness levels of returning teachers.